← Back
Vaping Hacks: Simple Tips to Make Using Your E-Cig Simple and Safe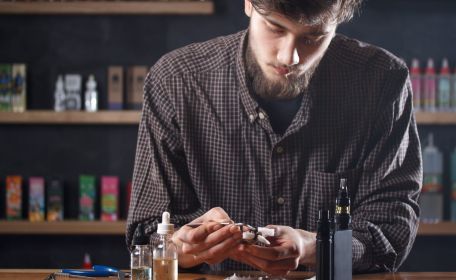 Whether you're a rookie e-cig user, a veteran vaper, Gary Oldman, or the manager of a football team in the FA Cup, you need to know the best ways to use your e-cigarette.
Following some initial guidelines with e-cigarettes and sticking to them is all well and good, but the beauty of vaping is that it can be tailored, added to and customised to suit their needs. Once you begin using your e-cig, you'll probably enjoy it so much that you'll use it on a regular basis, taking it with you everywhere you go. The last thing you want, then, is a faulty device, or to be left with an empty e-cigarette while you're out.
So, how can you make sure your faithful e-cig of choice is working at its best at all times and you're never left high and dry? All it takes is some planning and a couple of smart purchases. Let's take a look at the simple ways you can optimise your vaping experience.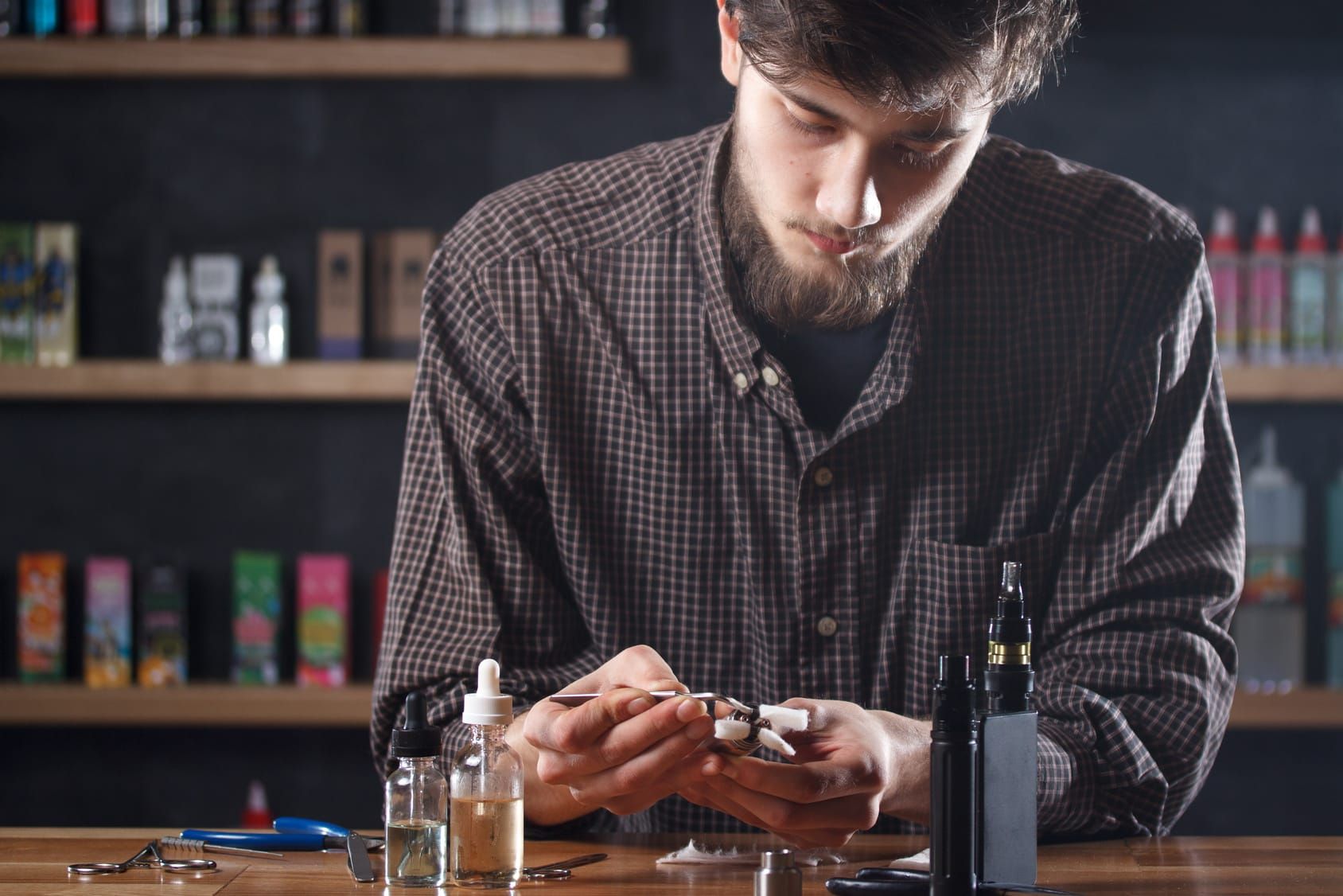 Keep Your E-Cigarette Safe and Secure
While stories of exploding e-cigarettes are extremely rare and terribly sensationalised in the media, like any electronic device, an e-cig requires looking after. The majority of devices use a lithium battery which is capable of storing lots of energy, meaning leaving it in unfavourable conditions can cause thermal runaway.
Away from the battery, leaving your e-cig in certain climates, like subjecting it to moisture or very high temperatures, can also be problematic. Any water in the device can lead to faults, and high temperatures can force any metal or plastic device to expand and contract, creating issues.
Avoid all these problems by purchasing an e-cig carry case, keeping your e-cigarette in a cool, dry, soft compartment. Most vapers tend to put their e-cig in their pocket or bag, which very rarely causes a problem, but there's no harm in securing it in a case specially designed for e-cigarettes. If nothing else, it should ensure that the lifespan of your e-cig increases, saving you money in the long run.
Always Have E-Liquid for Your E-Cig
There is nothing worse than reaching for your e-cig for the first time in a while, only to realise you're out of e-liquid. There's no point taking good care of your e-cig and carrying it around with you if there's nothing for it to vapourize!
Thankfully, stocking up on e-liquid from the Electric Tobacconist is a quick, varied, and cheap process. If you're using a refillable tank, you'll find hundreds of e-liquids in our store, many of which offer multi-buy discounts. If you're using a pod mod, you'll also find plenty of cartridge packs to choose from.
As well as stocking up on e-juice, there are ways you can keep track of the e-liquid inside your e-cigarette. Some innovative devices, including batteries from Innokin, include a puff counter, which tracks the amount of hits you take. Keep track of this and you'll always know when to pack another bottle of e-liquid, or when to stock up again.
E-Cigarette Accessories and Parts
When an e-cigarette's performance begins to dip, some vapers decide to bid a fond farewell to their e-cig of choice, feeling forced to buy a new one. However, with a little bit of tinkering and some supplies to hand, you can seriously extend the longevity of your favourite e-cigarette.
Quite often, it's just one small part of your e-cig that's causing it to malfunction or decrease in performance — and this part can be replaced. From sub-ohm tanks and coils, to atomisers and drip tips, the Electric Tobacconist store stocks all manner of spare parts for you to tinker with. The items are astoundingly cheap, too. Why not pick up some and see if you can get that e-cig roaring back to life?
Keep Your E-Cig Charged — But Not Overcharged
Using your e-cigarette with a low battery can, in some instances, provide an under-powered vape. Aside from the obvious advice of keeping it charged at all times, there are a few other ways to ensure you have an e-cig that's always at your port and call.
When choosing a charger for your device, aim to pick up a charger created by the same brand. For example, if you're using a Kangertech e-cig, go with a Kangertech charger. Doing so means you avoid the risk of using chargers with unsuitable voltages for the device. The majority of e-cig starter kits come equipped with the most suitable charger in the pack, so always keep that charger handy. However, once your device is fully charged, take out the charger! Overcharging can lead to a loss of battery life in the future and overheating.
Make sure to also not hold down the button on your e-cig for longer than is needed — which is usually only a couple of seconds. Being too trigger-happy can lead overheating and a quickly drained battery, so be frugal. Some clever e-cigs even come with an "Auto-Off" function, switching the device off after a few seconds of inactivity.
Know Your E-Cig Brands
Most importantly of all, stick with brands that you know and trust. Avoid dodgy-looking pop-up stores or DIY devices and opt for names that are respected in the vaping world. Thanks to stringent guidelines and years of research, the likes of Vype, Kangertech, Innokin, and Aspire and are reputable names worth checking out.
At the Electric Tobacconist, we stock the very best e-cig brands from around the world, dedicated to offering you a huge variety of products that won't let you down. By picking up your e-cigarettes and accessories from us, as well as following these handy tips, your vaping journey will be smooth sailing.
Check out our range of e-cigarettes at the Electric Tobacconist and get free dispatch when you spend £10 or more!