← Back
How the Tobacco Products Directive Fails to Reduce Cigarette Smoking
Measures designed to get people in Europe off cigarettes are not working as more people than ever are smoking, but growing numbers are instead starting to vape.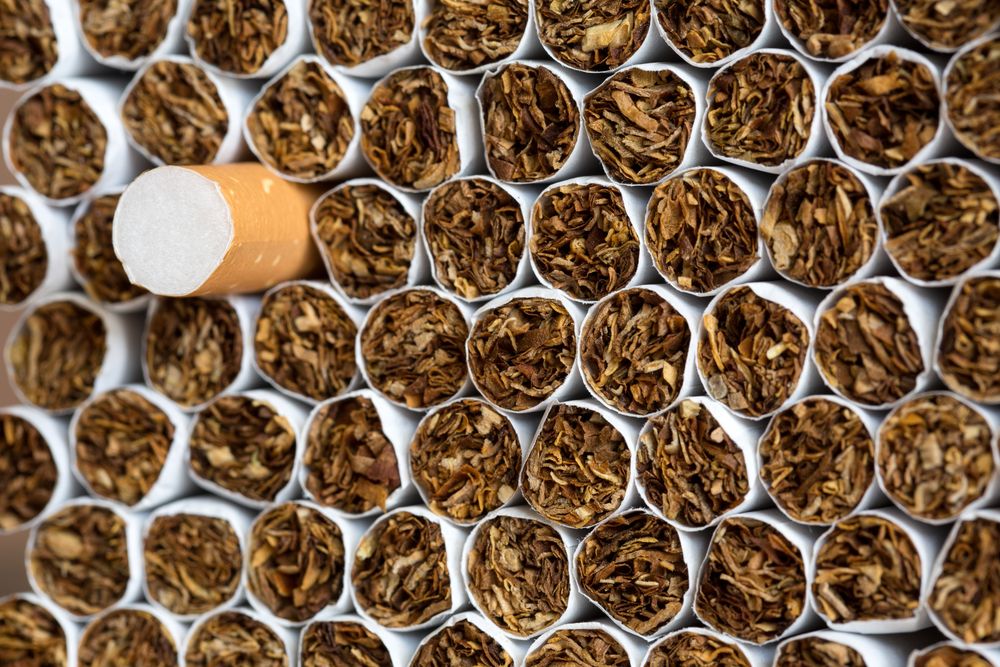 The EU's ambitious
Tobacco Products Directive
appears to have gone up in smoke after regulations to try and stop people from smoking seem to have done the exact opposite. Since May last year, member states of the EU have been required to comply with the directive that was designed to ensure "a high level of health protection for European citizens". Among the
directive's provisions
are larger health warnings in pictorial form – to cover 65% of cigarette packs' front and backs as well as packages of roll-your-own tobacco. Flavours that mask the smell and taste of tobacco, such as menthol and vanilla, are banned. Also out is oddly shaped tobacco packaging as it must be of a cuboid shape so that the health warnings can be properly displayed and are clearly visible. None of this is proving anything of a smoking deterrent in one of the EU's larger members, France.
C'est La Smoking Vie
It's certainly no secret that the French have long had a love affair with the sultry cigarette, even if it's making them chronically ill and
killing them
. The French government is, naturally, desperate to get its citizens off tobacco – perhaps also with the aid of e-cigarettes easily available from a good
vape shop
– but it's a losing battle. The latest official figures from France show that a year after the EU directive was introduced, the French are smoking more than ever. From January to the end of April this year, 1% more tobacco products were imported into the country to meet rising demand. The government, however, said it may take some time to see a change in smoking behaviour in France. "The neutral packet is aimed at changing tobacco's image and is principally aimed at younger people. Its impact on consumption will only become apparent in the medium or long-term future," the Health Ministry's General Directorate of Health
said
in a statement.
To Vape, Perchance to Quit
The directorate-general acknowledged that the EU changes in the way tobacco products are displayed and the warnings they contain are not putting off people who have smoked for many years – because they are hooked. In this regard, it is not a stretch to assert that the EU directive on tobacco fails in its primary aim of reducing cigarette smoking among European citizens. It's not just in Europe where the authorities are having limited success with warnings and plain-paper packaging in getting people to stop smoking. Similar measures introduced in Australia in 2012 have
not had much impact
on smoking levels. A bigger deterrent was the effect on people's pockets, however, and smoking levels did dip slightly when a hefty 12.5% tax was slapped on tobacco – yet people kept on smoking. There are real, workable alternatives, however. A growing body of evidence from medical and
research authorities
and others is showing that one thing works over practically anything else in getting people to finally kick the tobacco habit:
vaping
. Even the prestigious Royal College of Physicians has weighed in on the debate, and
said
e-cigarettes – an online vape shop will usually offer speedy delivery – should be "widely promoted as a substitute to smoking". While the EU is
now said
to be considering tougher new rules to force people off cigarettes, perhaps it should consider promoting vaping too.
If you are a smoker and are trying to quit and perhaps want to vape, visit the Electric Tobacconist vape shop and see the types of devices you can use to vape, along with an extensive range of delicious e-juices. You will still get the nicotine you want, combined with different flavours, and it will be better for your health and your pocket.