← Back
Top 3 E-Cigarette Truths vs Mainstream Misconceptions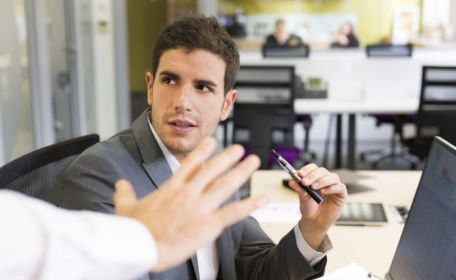 As the e-cigarette Industry continues to grow, there are still serious mainstream misconceptions about vaping products and their definitions that need to be debunked.
Despite the
enormous social popularity
and financial success of the e-cigarette industry, serious social misconceptions still remain surrounding what vaping actually is. The distinctions between the products that we love, the contents and health effects of e-liquids as compared to traditional smoking, and e-cigarettes' relationship to quitting smoking are all topics that are misconstrued by some.
It can be difficult to decipher what is right and what is wrong when it comes to the media coverage of vaping. So, in this blog post, we're going to debunk three of the most common mainstream misconceptions associated with e-cigarettes and e-liquids.
"Vape Mods" are commonly mistakenly referred to as "E-Cigarettes"
One of the most common mainstream misconceptions about vaping refers to the actual, physical e-cigarette and vaping products themselves.
When hearing the word "e-cigarette", most people might think of the initial vaping products that looked like regular physical cigarettes, which were made by tobacco companies such as
Imperial Tobacco
and
RJ Reynolds
. Well, as we know,
e-cigarette products have evolved
and are very different to
vape mods
— the other most popular kind of vaping kit.
This confusion about the physical forms of vaping equipment has contributed to a general lack of public understanding about the ways in which vaping works and the different products available to vapers, much to the chagrin of the community.
E-liquid vapour is much safer than cigarette smoke
Your average member of the public has probably heard two mass generalisations about the e-liquid vapor produced by e-cigarettes: that it's perfectly harmless, or that it is worse than cigarettes and toxic waste combined. More than anything else, we have all probably have heard the statement that "there haven't been enough studies done" again and again.
Well, in fact, there
has
been an awful lot of research carried out on this topic. Notably, a
2012 research paper
entitled
Levels of Selected Carcinogens and Toxicants in Vapor From Electronic Cigarettes
found:
"...The e-cigarette vapors contained some toxic substances. The levels of the toxicants were 9–450 times lower than in cigarette smoke and were, in many cases, comparable with trace amounts found in the reference product… our findings are consistent with the idea that substituting tobacco cigarettes with e-cigarettes may substantially reduce exposure to selected tobacco-specific toxicants."
E-cigarettes and vaping really can help smokers kick the habit
As e-cigarettes and
e-liquids
grow as a sector, more mainstream news sources and publications are finally coming around to the idea that there's
evidence
that e-cigarettes
may be effective
in helping smokers kick the habit. As reported earlier this year in an article published earlier this year in our blog entitled,
Vaping Saved My Life
, groundbreaking research out of UCL demonstrates that
20,000 smokers traded their cigarettes for e-cigarettes
in the UK in 2015. In total, the Office for National Statistics has found that 863,000 current vapers are ex-smokers.
As smoking takes
ten years off the average smoker's lifespan
, this transition from smoking to e-cigarettes is an incredibly positive change and one that should be celebrated.
Feeling excited about the benefits of e-cigarettes? Have a browse through Electric Tobacconist's massive range of products today — and get FREE UK delivery when you spend over £10!