← Back
UK Hospitals Clear the Air by Allowing On-Site Vape Shops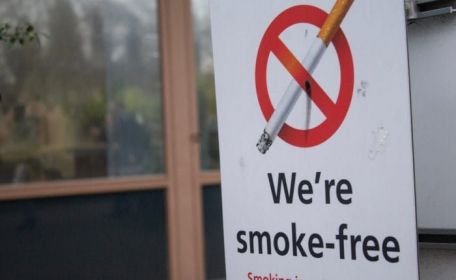 The NHS is hoping that a big switch from smoking to vaping will save lives, and budgets.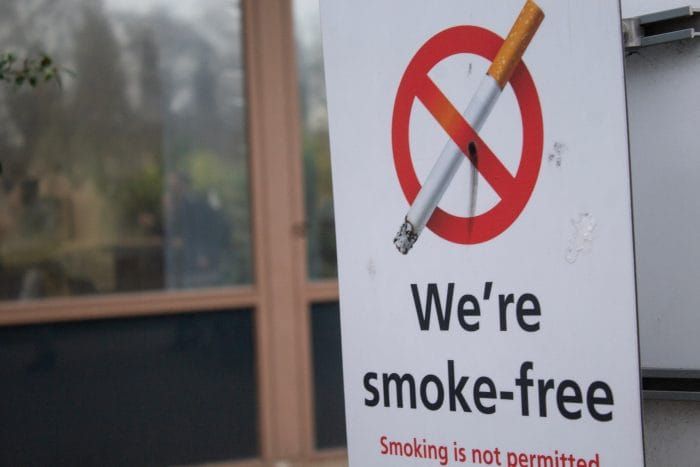 Vape shops have opened their doors at two hospitals in England, a first for the country — and possibly anywhere in the world — and a clear sign of vaping's continual move towards the mainstream as a way to get off unhealthy cigarettes and save lives.

The development is another milestone in the extraordinary rise of the vaping industry in the UK, which didn't exist until several years ago but now has around 3.2 million adults around the UK who regularly use an e-cigarette. Globally, the number is at least 35 million people and is forecast to shoot up to 55 million by 2021, according to the most recent figures. That pales in comparison to the 1.1 billion people across the planet who still smoke cigarettes — around half of whom will die from their habit.

Where Are the Hospital Vape Shops?
The hospitals that have allowed vape shops to do business on their premises are Sandwell General Hospital in West Bromwich and Birmingham City Hospital, and both are run by the NHS. Neither medical institution wants anyone smoking anywhere near them — not even in parking areas or anywhere else nearby — and have been looking at ways to prevent people from lighting up when they're on-site.

Both hospitals, which are run by Sandwell and West Birmingham Hospitals NHS Trust, brought in a full-site ban on smoking in July, installing security cameras to monitor the hospitals' grounds and catch anyone smoking. They've also instructed "smoking enforcement officers" and security staff "to challenge people smoking on-site". Any visitors with a lit cigarette, including in their vehicles, now faces the prospect of a £50 fine. They may be offered nicotine replacement therapies instead.

Several weeks later, in early August, the trust announced that the new policy had been a resounding success, resulting in a healthier environment and atmosphere for everyone.

We're just over one month in to our smoking ban and it feels great to breathe in fresh air rather than the poison of secondhand smoke. By working together we've made our sites more pleasant and healthier to visit. #SWBHstory https://t.co/P51FSeifeo

— SWBH NHS Trust (@SWBHnhs) August 8, 2019
Strong Support for Smoking Ban
"There has been overwhelming support for the ban within the organisation and across the local community," the hospitals' trust said as it stamped out smoking anywhere near the two hospitals and allowed a vape shop to open in each so that former smokers could get their supplies. The shops are also intended for people who are trying to give up smoking so they can consider what has become one of the leading smoking-cessation methods, because many smokers are finding that it's easy with an e-cigarette.

That's because they get the nicotine they want while avoiding the many thousands of toxic chemicals given off by burning tobacco, many of which have been found to cause various cancers in the human body.

Dr David Carruthers, medical director of the trust, said the new changes were designed to protect patients and visitors to the two hospitals and that it ultimately made sense in terms of being healthy and having more money. "Every alternative is available and we ask visitors and patients to work with us to enforce these changes," he said. "Giving up smoking saves you money and saves your health."

Big Strain on the NHS

It's not news that the health service is under constant pressure, battling with budgets and rising patient numbers while also struggling to keep staff numbers at required levels and have enough beds for patients who are admitted. Smokers who are struck down with conditions and diseases caused by their habit — cancers, as mentioned, as well as heart and lung diseases, and others — make up a large percentage of NHS admissions every year. Tragically, at least 100,000 people in the UK die annually from smoking, the largest preventable cause of death there is.

So you can easily imagine what an enormous breath of fresh air it would be if most, if not all, of those casualties were prevented, freeing up massive amounts of money spent on years of treating people with smoking-related diseases and instead allocating it to patients suffering from illnesses that are not caused by their lifestyles, and generally improving services.

For several years now, the NHS has recommended that smokers take up vaping as a way to quit. Last year, for instance, during its annual Stoptober campaign, the health service said: "Thousands of people in England have already stopped smoking with the help of an e-cigarette. Plus, those who combine an e-cigarette with help from their local Stop Smoking Service have a high chance of success. In 2017-18, two-thirds of smokers who did so managed to stop smoking."

What's the Best Way to Quit with a Vape?

Many people walking into a vape shop, like the two new ones at English hospitals, or visiting an online vape shop, might be bewildered by the large range of e-cigarettes and vaping supplies now available. They literally come in all shapes and sizes, and for the novice, it can be daunting trying to find out what's best for them.

As with anything new, it's always good to start simple. Here at Electric Tobacconist UK, we advise smokers considering switching to vaping to buy a vape pen first. They're simple to use and have the same kind of tactile feel as a tobacco cigarette, and many come in vape kits that have all you need to get vaping in an instant.

The other thing to consider when starting out with e-cigarettes is what kind of e-liquid to use. It comes in different strengths, and so you'll need the one that's most suitable to your smoking habits. A heavy smoker should choose a high-strength nicotine e-liquid — or one containing nicotine salts, which deliver a higher concentration of nicotine — while someone who just smokes casually would be better off with a medium or low-strength e-liquid. Refills also come with no nicotine at all, just the many great flavours, and you can gradually try to wean yourself off nicotine entirely, or reduce the level, as you continue your vaping journey.

'Big, Bold Vaping Steps'

The UK Vaping Industry Association, which represents vaping manufacturers, distributors and retailers (including us), welcomed the opening of the two vape shops at hospitals in England and said the authorities had to stop demonising vaping as it was helping to save lives.

"As the UK Government is expected to announce a plan to completely eradicate smoking by 2030, we're going to need more people, organisations and institutions to take progressive and bold steps towards vaping, just like those taken by Sandwell and West Birmingham NHS Trust," said its director, John Dunne.

"Prohibitive policies that treat vaping in the same way as smoking simply continue to expose people to tobacco harm and run the risk of missing out on the massive public health prize represented by vaping."

If you're a smoker and inspired by the opening of vape shops at hospitals in England, why not try one of our vape pens and see if you can give up smoking for good and get healthier? We have fast and free delivery on orders over £10 — and top-class customer service!