← Back
UK Vape Events to Look Out for Later This Year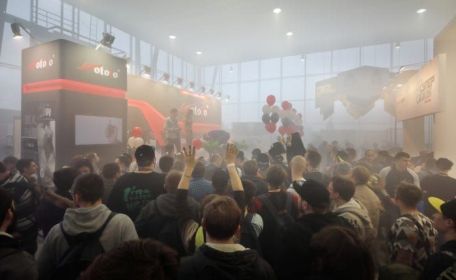 Want to share your love of vaping with like-minded people at huge events? Here are the best UK vape events to consider attending in the rest of 2018.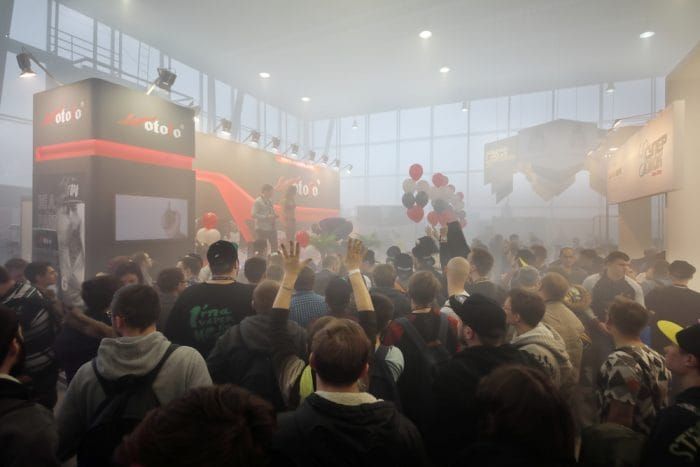 The increasing popularity of vaping means there's lot of great UK vape events to attend — and this year, it seems as though there are more than ever. Going to one or more is a fantastic way to learn about this fast-developing sector, pick up vaping tips and explore the growing number of innovate
vape products
coming onto the market.
So, here at Electric Tobacconist, we've prepared a list of the best UK vape events you might like to attend later this year. One of the biggest,
Vape Jam UK
, has just concluded, but there's still plenty more to look forward to.
UK Vape Events Later in 2018
Vape Collective | June 8-10
Doncaster is the location for this year's Vape Collective, and it places a big focus on community involvement. It will all be happening at the
Parklands Sports & Social Club
, which has lots of open outdoor areas and is a popular place for such large gatherings of people. Plus, you can camp there, in a tent or a van, and the daily charge is just a few pounds.
The event itself is free of charge, and you can expect many dozens of exhibitors showing off the latest and greatest in the world of vaping. The event has been running since 2016 and this year "promises to be bigger and better",
says
the man behind Vape Collective, Chris Birks.
He says it's all about the people attending and exhibiting, and that's why admittance will always be free and there's only a nominal charge for exhibitors, purely to help cover costs.
More at:
https://vapecollective.co.uk
This blockbuster UK vape event is notable for its location — on the expansive grounds of the
Greenhous West Mid Showground
just outside Shropshire. Its 53 acres of open land can accommodate around 20,000 people and there's room for over 2,000 cars to park — the reason it's used for major summer outdoor events such as the
Shrewsbury Folk Festival
.
Another great aspect of UK Vapefest is it's totally free and tickets are not required to get in. You can also pitch a tent, and toilet facilities include those for the disabled. You'll find plenty of food and drink, including at bars, and as it's an outdoor event, children and pets are welcome, although dogs must be on a lead.
It may be in August and at the height of summer, but this being Britain, you'd be advised to bring a brolly.
More at:
http://www.ukvapefest.co.uk
Vaper Expo UK  — The Return | October 26-28
This is one monster UK vape event and it's being held at the
NEC, Birmingham
. Unlike other UK vape events, it's not free and tickets start at £13, for a one-day pass, and it's £20 for two days. A VIP ticket will set you back £60, but it may well be worth it to get up close to the latest buzz in vaping that attracts vapers and exhibitors from not just around the UK, but the world.
Actually, the organisers claim Vaper Expo UK — The Return (as there's also one earlier in the year, in May) is the biggest vaping expo in Europe. It promises to wow visitors and exhibitors with a spectacular space and bring the entire global vaping community together!
You can expect several hundred exhibitors displaying their vaping wares, and many thousands of visitors (around 15,000, going on past events).
More at:
http://www.vaperexpo.co.uk
Looking for some great vape gear to take along to UK vape events this year? Electric Tobacconist has you covered! You'll find all the
latest vape equipment and e-liquid refills
at our jam-packed online store — and there's free delivery for orders over £10!