← Back
Vaping and No Smoking Day 2015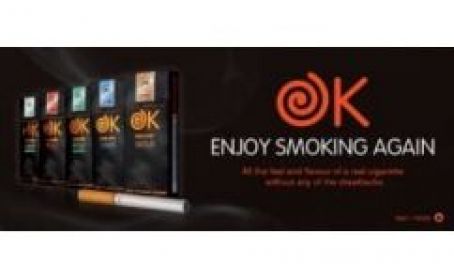 National No Smoking Day Wednesday, 11 March 2015
As we approach National No Smoking Day in the UK on Wednesday, 11 March 2015 this could be a major turning point for many people looking to reduce their tobacco intake. Over the couple of years we have seen a significant increase in the number of electronic cigarette users in the UK and events such as No Smoking Day, StopTober and similar promotions are placing the electronic cigarette industry under the spotlight.
Have you tried switching to electronic cigarettes?
While there is an array of ongoing medical trials looking to confirm the health implications of long-term electronic cigarette use, even the most ardent critics acknowledge they are significantly less harmful than their tobacco counterparts. Some medical professionals have gone as far as to suggest that electronic cigarettes offer the best opportunity in our lifetime to rid the world of tobacco addiction. This may be a step too far at this moment in time but it does highlight the potential for electronic cigarettes in the medium to longer term. National No Smoking Day will see an array of people trying an
e-cigarette
for the first time with many having been referred by friends and family. Despite significant advertising by the industry as a whole it does seem as though the most successful strategy is simple word-of-mouth. The word-of-mouth strategy brings with it an element of immediate trust because you are taking "advice" from friends and family.
Have you tried vape pens?
For many people the first port of call will be so called "electronic cigarettes" otherwise known as cig-a-likes. These are effectively first-generation vaping devices with many then moving on to vape pens, which are larger than the traditional tobacco cigarettes, offering a chamber in which to hold your e-liquid and vape. There is no doubt that
e-liquid
is becoming very popular amongst electronic cigarette users and indeed many are now switching from first-generation devices and away from the so-called cig-a-likes. Many companies offer an array of vaping starter kits which come with replacement clearomizers, coils and batteries. If you are looking to try a vape pen for the first time it may be an idea to look for one of the starter kits which offer a one stop shop. It is also worth noting that there are literally thousands of different e-liquid flavours taking in all of the traditional tobacco flavours, fruit flavours and some of the more exotic mixtures such as rhubarb & custard!
Will the authorities ever promote the electronic cigarette industry?
As anybody who follows the electronic cigarette industry will be aware, authorities in the UK and around the world have been reluctant to promote the sector. This has caused significant friction between the vaping community, tobacco users and governments with many believing this is a concerted effort to "keep the electronic cigarette industry in its place". To be fair to the authorities there is still a need for long-term medical trials to clarify any potential health implications, although so far trial data has been very positive, but this excuse will soon be past its sell by date. What will the authorities say then? Guest blog brought to you by: