← Back
VApril Is Here — and Electric Tobacconist Is Proud to Support It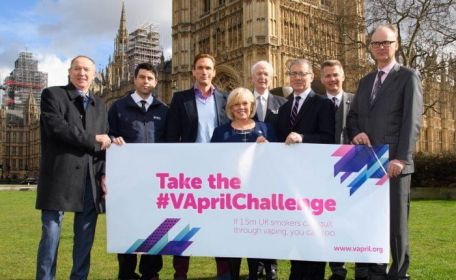 It's time to get out and shout about the huge benefits of vaping over smoking!
It's vaping month all over the UK in April, as the country has its first ever vaping awareness and education campaign, designed to help get people off cigarettes and keep them that way. Here at Electric Tobacconist, we're thrilled to see this happening and we support all efforts to stub out deadly smoking for good.
VApril, a combination of "vaping" and "April" is, the brainchild of one of the country's main representative bodies, the UK Vaping Industry Association, of which we are a member. It works in a number of areas, including education, regulation and promotion in a fast-growing sector that it says is now worth around £1 billion.
Currently there are
almost 3 million vapers in Britain
, many of them former smokers who managed to finally kick the unhealthy habit by using e-cigarettes instead. The number of smokers around the nation
continues to fall
, but there are still around
9 million people smoking
and presenting a major challenge to their health and our health services. All this leads to 100,000 needless deaths in the UK each year.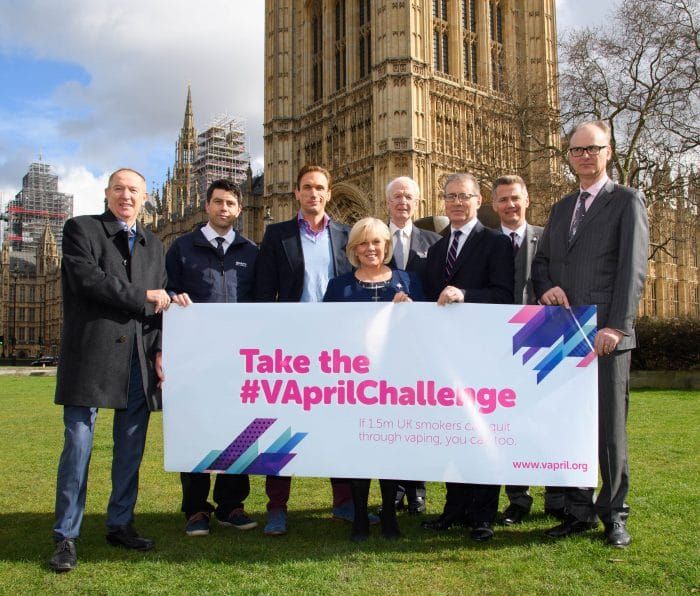 Vaping Rising
VApril comes at a time when vaping has never been so popular. In recent times, much of this has been due to our health authorities' support for e-cigarettes as one of the most effective ways to give up smoking. For the first time, the NHS recommended during its annual Stoptober campaign last year that people take up vaping to get off cigarettes.
"E-cigarettes are particularly effective when combined with support from local stop-smoking services — people who choose this route have some of the highest quitting success rates,"
the health service said
.
More recently, Public Health England renewed its advice on vaping and basically said that if you're a smoker, you really should switch to e-cigarettes. But as professor John Newton, its Health Improvement Director, said, education is key.
"Our new review reinforces the finding that vaping is a fraction of the risk of smoking, at least 95% less harmful, and of negligible risk to bystanders. Yet over half of smokers either falsely believe that vaping is as harmful as smoking or just don't know,"
he said
.
"It would be tragic if thousands of smokers who could quit with the help of an e-cigarette are being put off due to false fears about their safety."
Hooray for VApril!
Now, with VApril, more people than ever will be learning the benefits of vaping instead of smoking. This will help people to feel better, live longer and be more productive — big wins all round. You can find out more about VApril by visiting their
website
. The campaign is fronted by popular TV medic Dr Christian Jessen, and there are a number of ways to get involved.
If you want to know more about vaping as a way to stop smoking, you can attend free "Vaping Masterclasses" at selected vape shops in cities around the UK. A free guide on how to get started with vaping is also available, including via the VApril website. People are also encouraged to share their thoughts and feelings about vaping on the campaign's
Facebook page
.
"I personally believe vaping has overwhelming potential to help smokers break their habit, and this is important because stopping smoking is the single most significant step that people can make to improve their health," said Dr Jessen. "It's very simple: put down cigarettes for a month, take the VApril Challenge and give yourself the best chance of quitting smoking for good."
If you're a smoker and want to quit in April, consider a
starter kit
from Electric Tobacconist. They're simple to use and low-cost, and you can get free delivery on orders over £10. Visit our incredible online vape store, win your long battle with cigarettes and be all the healthier, and happier, for it.