← Back
My Vaping Journey with... VIP Photon Tank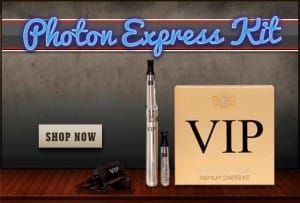 Every fortnight we run a 'guest blog' feature about the 'Vaping Journey' of one of our customers. This feature comes from Dave in South London...
I had been a smoker of branded cigarettes for about 30 years
, then as the costs rose I changed to rolling tobacco. I am married with a seven year old child, one winter's evening I was sat with my family watching T.V. the windows closed and the heating on to keep out the cold. As there was no ventillation nothing was moving, I looked up and noticed the smoke from my cigarette just hanging in the air. I have seen the adverts on T.V. but took no notice. My 7 year old was breathing this in. I had to do something!
I knew I would find it difficult to stop smoking but had to try
. I scoured the internet for an alternative to smoking and found e-cigs. I looked at many brands before deciding that to pay a little more for the
VIP Photon Tank
it appeared to be a better quality product with a longer battery life, this seemed to be a small price to pay to help me make the change. Setting up the product is simple, charge the battery, add the liquid sit back enjoy and start to change your life!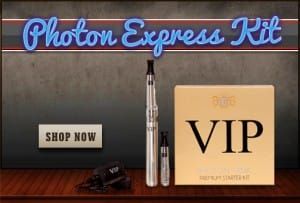 I looked at many different online merchants selling ecigs until I came across The Electric Tobacconist web site
, which in my opinion looked professional and easy to follow. When I decided on the VIP Photon Tank as my preferred
electronic cigarette
, the ease of the ordering system and free delivery made the choice the right one and the experience simple.
When I started using the e-liquid I noticed straight away that the flavour was almost the same as the brand of tobacco I had been smoking
, this made the transition extremely easy. I have been using my VIP Ecig for 5 months now and have never had a craving or the inclination to go back to the rolling tobacco I used to smoke. I feel better even after a few short months and my breathing has improved now I don't fill my lungs with toxic chemicals. I do not see the smoke hanging in the air anymore, so this can only be helping the health of my wife and child also.
If you'd like to send in your 'Vaping Journey' for the Electric Tobacconist blog, please email us first at help@electrictobacconist.co.uk and we'll tell you how to send in your story.