← Back
Makers of Vuse E-Cigs Lobbies to Have Ecigs Banned (yes, you read this right!)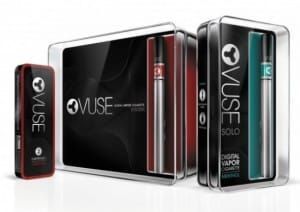 Tobacco giants RJ Reynolds, owners of up-and-coming US brand e-cig brand Vuse, is lobbying the Drug Administration to have e-cigarettes (as we now know them) to effectively be banned. Sound odd to you? Well, it should and it shouldn't. Tobacco executives have long been accused of trying to protect their assets (even at the cost of their electronic cigarette departments), but this is as obvious a self-serving manoeuvre as there can possibly be. In effect, RJ Reynolds are looking to ensure that its own disposable Vuse ecig gets past regulation, but the refillable tank models we have all become accustomed to seeing and using, do not.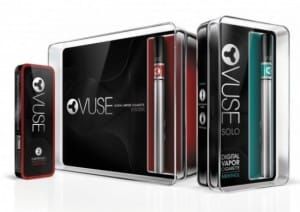 Reynolds submitted a 119-document to the Food & Drug Administration arguing to ban "open system" vapourizers and flavoured products, the Winston-Salem Journal has reported. These are the DIY modified e-cigarettes which are filled with e-liquid by the user. Reynolds is in the process of buying fellow tobacco giant Lorillard, the tobacco company that owns the top-selling e-cig brand,
blu Cigs
, though as it stands, blu is apparently surplus to their requirements. The firm claims that pre-filled electronic cigarettes (such as theirs) are easier to control in terms of health standards and flavours, whereas the e-liquids which have become so popular around the world, are not. "We believe open-system vapour products create unique public health risks. These systems are highly subject to adulteration and tampering," a Reynolds representative told the Journal. None of us should be surprised by this. E-cigarettes threaten the tobacco industry in an unprecedented way, and early efforts to simply 'throw money at the problem' by bring out their own versions of the electronic cigarette and then throw more money at the marketing of them have had limited success because it's such a difficult industry to nail down. There are literally thousands of variations of the hardware and thousands of variations of flavour. The more varied the industry, the harder it is for a large corporation (or anyone for that matter) to dominate...and this is why Reynolds are using these tactics.