← Back
Vype is becoming Vuse: what you need to know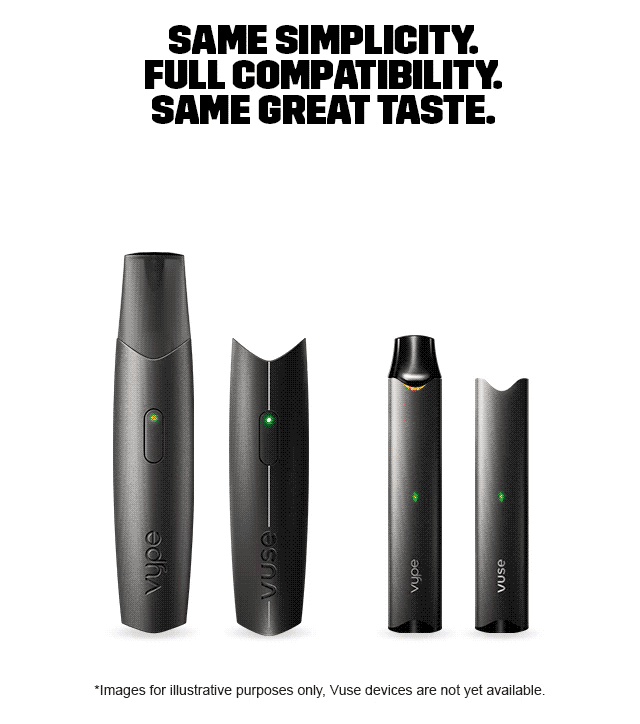 From April 1, 2021, Vype will be rebranding to Vuse!
Vype was launched back in 2013; over the last 8 years, they've become one of the top brands in the UK. Their staple products, like the Vype ePen 3 and Vype ePod, are used by thousands of people every day!
You'll be pleased to know that all current Vype devices, refills and accessories will have the same functionality you're used to. Once the change over happens, you'll be able to grab your favourite pods as you always have; they'll just have a brand new design and shiny Vuse logo.
Vuse and Vype devices will be cross-compatible, and any new Vuse kits will be backwards-compatible with the relevant refills.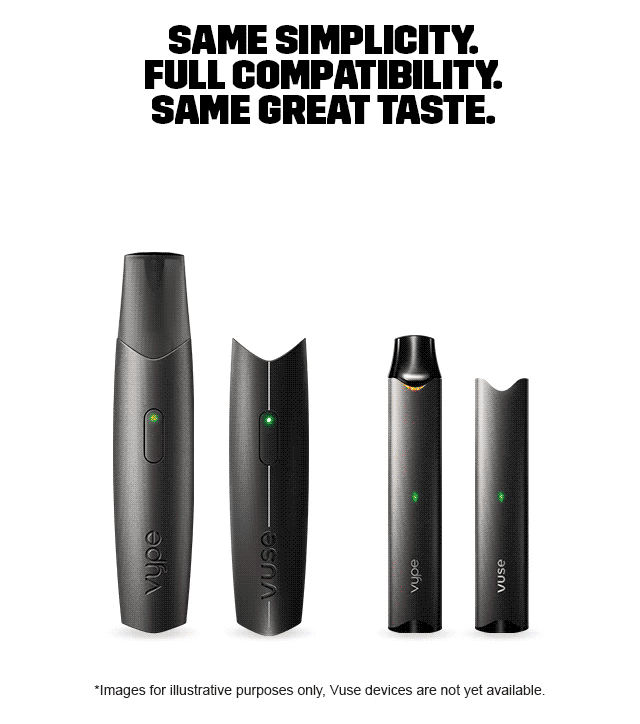 Why is Vype Changing?
Vuse is already an established brand in the United States, as Vype is in the UK. The goal of this rebrand is to unite both ranges into a single global brand, allowing for new ideas and product innovation across the board.
What Will Be Different?
Packaging & appearance: your product packaging will have a new logo, font and colour scheme. The functionality of current devices and refills will not be changing to ensure compatibility. Vuse branding is designed to be more eye-catching and distinctive!
New devices & e-liquid: with Vuse, exciting new products are right around the corner. The Vuse ePod 2, the reformulated Vuse E-liquid range and the eTank Mini are just some of the releases you have to look forward to.
New refill flavours: whether you're an ePen or ePod user, a host of new flavour options are on their way!
What's Staying the Same?
Current flavours: your favourite Vype pods aren't going anywhere. Whether you're a Tropical Mango enthusiast or a Golden Tobacco connoisseur, the flavour of your chosen refill will be maintained.
Compatibility: all current Vype kits will continue to work with their respective refills after rebranding. If you're an ePen 3 user, the upcoming Vuse range of ePen 3 pods will work just fine with your current device. The same goes for the ePod range!
Availability: Vuse will be available to buy from The Electric Tobacconist as Vype always has. Steps have been taken to make the transition as seamless as possible.