← Back
Want to buy an e-cigarette as a Christmas gift for a special someone? Our definitive vaping Christmas gift guide has got you covered...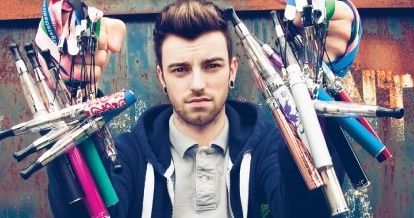 Because nothing says "merry Christmas" quite like a brand spanking new box mod
Q: Why did Father Christmas swap to vaping in his workshop?
A: Because it's better for his Elf!
To celebrate the festive season we've put together a list of five of the best Christmas gifts that anyone could receive. No, we're not talking love, kindness and goodwill here, we're talking e-cigarettes, e-juice and box mods!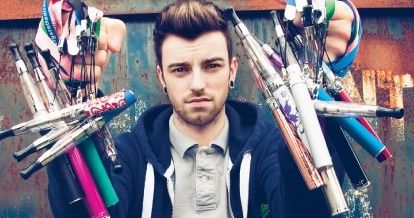 "Daddy, for Christmas this year I want you not to get lung cancer!"
The Vype eStick is a top-quality product. Designed to look and feel like a traditional cigarette, it is the perfect entry level model for someone who is thinking about transitioning away from the old coffin nails. The stand out feature of the eStick is that it has a portable charger that you can carry around with you, meaning that you'll never find yourself out of puff. The starter kit contains a portable charger, a rechargeable battery, three different flavour tips and a USB charger — everything you need to get going. Vype refills are inexpensive, easy to use and sold on our website.
#2 Best e-cigarette Christmas gift for under £25: Njoy Vape Pen
Njoy has been the name on a lot of our customers' lips these since their success with the NJOY daily e-cigs, and they've managed to up their game. This beautiful vape pen is a sleek and stylish build that delivers a satisfying vapour buzz. This product is perfect for someone who has tried vaping and wants to get away from the cheaper disposable models. You can get a good day and a half of vaping out of their battery, and when you run out of vapour you can simply fill it up with a new e-juice. Get a free 10ml Njoy e-liquid when you buy the Njoy Daily Vape Pen from the Electric Tobacconist.
#3 Best e-cigarette Christmas gift for under £30: Innokin iTaste CLK 16D
Innokin products are known for their exceptional quality, and the iTaste starter kit is the perfect example of what this brand does so well. This vape pen is a notch above the competition in terms of both appearance and aesthetics, and is available in black, pearl chrome (silver) and pink. All in all, you get a performance from the CLK that is way above its price point. Again, this is a starter kit so it contains everything that you need right out of the box, and we'll even throw in a FREE 10ml Hoxton e-liquid when you purchase this product.
#4 Best vaping mod for under £55: Kangertech Subox Mini
Now we're getting to the big boys' toys! Box mods are the devices that make the seasoned vapers sit up and take notice, and none have done that better than the legendary Kangertech Subox. This device literally changed the face of the vaping landscape as we know it, heralding in a 'golden age' of box mod vaping. If you have an experienced vaper in your life that is thinking about getting serious, then this mini version of the Subox is the gift that keeps on giving. This product has free delivery and we'll give you 20% off your next bottle of Perino e-liquid.
#5 Best vaping mod for under £60: Kangertech Nebox
Given the instant classic status that was claimed by the Subox, a lot of eyes were on Kangertech to do something equally spectacular with their newest release — and the Nebox blew our expectations out of the water. This box mod offers the user a sophisticated vaping experience like no other. If you have someone who you really want to say "I love you" to, then there's no better way to say than with the Nebox. We'll deliver this one to your door for free and throw in 20% off your next bottle of Perino e-liquid when your purchase from the Electric Tobacconist.
Whether you've been naughty or nice this year, our grotto is filled with the latest vaping products straight out of Santa's workshops. Order now to make sure that everything arrives in time for Christmas!