← Back
What Brand of E-Cigarette is Jeremy Jackson using on Celebrity Big Brother?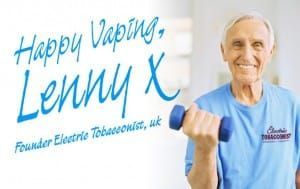 I'm not an avid watcher of the television these days, but I happened to see Jeremy Jackson, the child star of Baywatch, entering the house tonight. He was clutching, and very much enjoying a chunky
e-liquid
based electronic cigarette and it had me wondering which brand, or at least what type it was. Now, it's hard to say, but it looked like it had a sizeable battery on it, the type which is very much en vogue in 2015, so it led me to thinking it could either the
Series E by Jack Vapour
or something very close to it. I'll keep watching and we'll see...