← Back
Why is the Vape Scene in Britain so Great?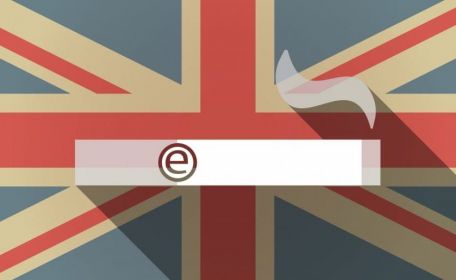 Vape Britain sells more e-cigarettes per capita than the US, France, Germany and China. Here's why:
There are more than 1,500 vaping businesses in the UK, selling everything from
Vampire Vape
e-juice to
Kangertech box mods
. According to Euromonitor, we
Brits spent £800 million on vaping products
in 2015, while the Frenchies spent £290m and the Germans just £230m. There are a few important reasons why e-cigarettes have been so much more successful here.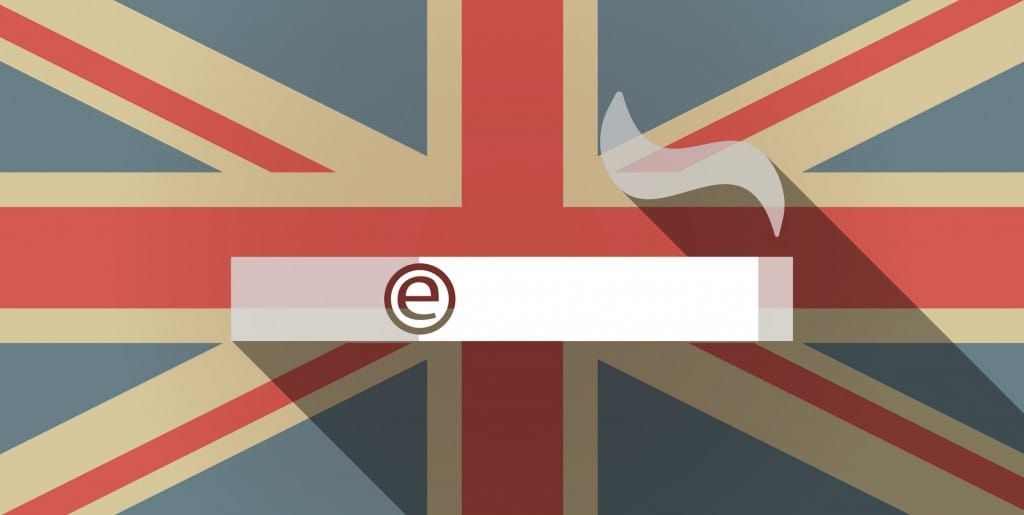 1) England is the innovative home of vape
We may not have invented the e-cigarette — the first recorded patent was filed in the US, and the e-cigarette that we know and love was invented in China. But we invented the modified e-cigarettes, the box mods and mech mods, that have massively improved the vaping experience.
The first mod was made by amateur British inventors
in a garden shed in Newark-on-Trent — it simply doesn't get any more British than that! These innovators shared tips with one another on forums, which created the vaping community and laid a stable foundation for the successful vaping market that we've got today.
2) Sin taxes make smoking less appealing
The UK has the highest rate of taxes on cigarettes in the EU, the taxman nabs about £6.50 for every tenner than you spend on ciggies. This makes e-cigarettes a much cheaper options for those that enjoy nicotine. Euromonitor research says that it's possible for someone to spend 90% less on e-cigarettes than they would if there were a 15-20 a day smoker. Vape shops are more common in poorer areas — there are three times as many vape shops in the North West as there are in London. Those who are in favour of an e-cigarette tax should be paying attention here: Britain's high cigarette tax, low e-cigarette tax policy is a natural experiment that demonstrates that vapers are price sensitive. If we raise the e-cigarette tax to be in line with the cigarette tax, as has been suggested by some, all the evidence suggests that we will see vapers flooding back to cigarettes. From a public health perspective, that would be a disaster.
3) The UK government (kind of) supports vaping
It may feel like the British government doesn't do enough for vapers with the TPD looming, but we've got it comparatively good compared to other countries. Vaping is pretty much illegal in Australia, Denmark and certain Canadian states. In the UK, where the government has taken the radical step of asking the scientists about the health risks of vaping, Public Health England found that
vaping is likely 95% less harmful than smoking
. This paved the way for
e-cigarettes being made available on the NHS
, for
Stop Smoking Services in the UK to consider using e-cigarettes
, for the Prime Minister to say that we should be helping smokers who want to quit with every tool at our disposal. Has the UK's more lenient approach to vaping had a 'gateway effect' as anti-vaping scaremongers claimed it would? Nope, in fact not only is smoking falling in the UK, but nicotine use is falling too. In other words, UK smokers are using e-cigarettes to quit, and then some are going a step further and quitting e-cigarettes too. We don't believe that all e-cigarette users should be aiming to quit nicotine, just as we don't think that all coffee drinkers should be aiming to give up caffeine, but we believe that those who want quit to should be able to. The latest evidence tells us that just 0.2% of vapers are people who have never used tobacco.
4) It's f**king freezing in the UK
Have you noticed that we like to complain about the weather? The fact that it's always bloody raining outside makes nipping outside for a fag break that much less appealing. For smokers in the South of France, going out for a smoke break is hardly a drag, but for those enduring a rainy Thursday evening in Stoke... All of the above explains why Britain is as close to being a vaper's paradise as we're likely to see in the real world… but that paradise is under threat from the EU's legislative crackdown on e-cigarettes, the TPD. Euromonitor are not too worried about the vaping market's prospect however, they think that British innovators will find a way to work around the proposed legislation and make Britain vape again.
Support the British vaping industry! Buy UK made vaping products.