← Back
What Will Vaping Look Like in 2017? The Best E-Cig Brands and the Biggest Trends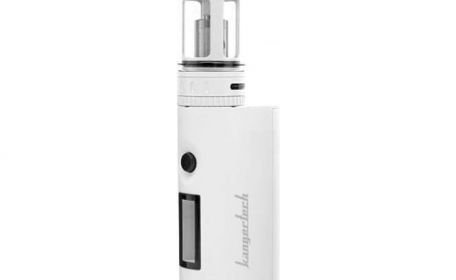 As we approach the end of a turbulent, yet exciting year in the vaping industry, it's time to look forward to the next one. But just what does 2017 have in store? We look at the changes that will affect you and speculate what innovative devices will take centre stage.
2016 has been a year of ups and downs for the vaping industry. The Tobacco Products Directive (TPD) hit in May 2016 and, while expected, it left some retailers flapping around in the wind. However, 2016 has also been a great year of innovation, seeing the rise of pod mods and some nifty devices from the world's greatest e-cigarette manufacturers.
But what will 2017 look like? With regulations taking full effect and vaping continuing to take the world by storm, we look at the biggest trends the industry will follow over the next twelve months and the best e-cig brands you should be keeping your eye on.
The Impact of the TPD
The Tobacco Products Directive introduced new regulations on the advertising and manufacturing of e-cig products. The former doesn't mean much for you, but for us, it heavily restricted how we can promote our products. In short, it means we can no longer tell you how sweet and berrylicious the latest summer fruits e-liquid tastes, or how sexy our newest box mod is. But that doesn't mean we won't stop bringing you informative news on the developments in the industry or entertaining, helpful guides on how to use your latest e-cigarette.

The part of the TPD you will be most interested in is how it will affect the products you buy. From May 2017, all products that do not meet the TPD regulations will not be legal to sell. Like it or not, them's the rules. This limits:

The e-cig refills you buy: E-liquid refills will come in a maximum size of 10 ml. If you prefer to buy your e-cig liquid in batches of 30 ml bottles, it's best to stock up now.

The size of your tank: Mammoth refill tanks of 5ml — enough to last even the heaviest vaper all day, such as those on the Kangertech TopBox Mini — will be a thing of the past. With a new maximum limit of 2 ml, expect to carry your e-liquid with you on the go. If you're looking to up your tank size, now's the time.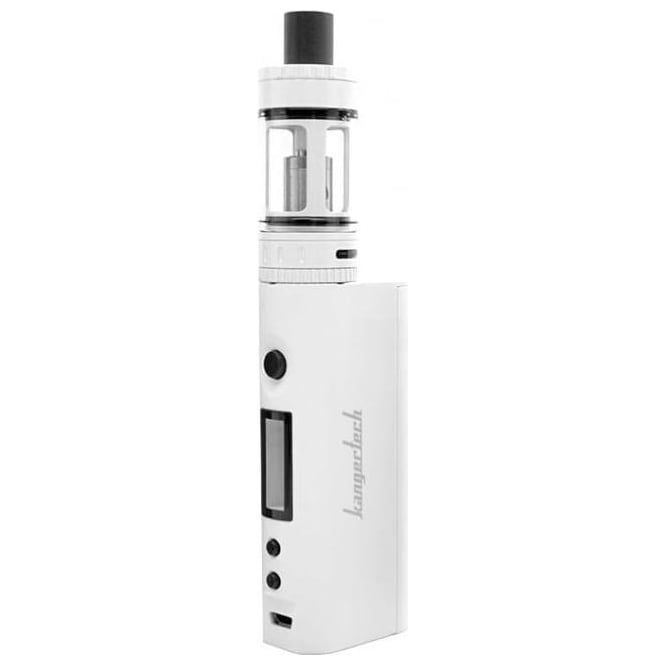 The strength of your e-liquid: E-liquid comes in a variety of nicotine strengths. 18 mg/ml is often strong enough for the majority of vapers, comparable to the levels of nicotine in some cigarettes. The rare few might vape on 24 mg/ml, but with the new maximum concentration of 20 mg/ml, you won't have to step down too much to get your desired hit of nicotine.
Smaller, More Compact DevicesWith the limit on tank size, expect to see smaller devices in 2017. Take the ELeaf iCare Mini. With a tank size of 1.5 ml, this compact device comes in at just over 7 cm — roughly the size of your average cigarette. Don't let the tiny size fool you, though, as this e-cigarette packs in 15 watts of power, making it ideal for the beginner and seasoned vaper alike.
The Rise of Pod Mods
Pod mods are the latest in e-cigarette technology. Blending the ease-of-use of cigarette style starter kits with the power of more advanced mods, these are the ideal device for vapers on the go.

With new limitations on tank size, it's no wonder that manufacturers are catering to the busy vaper who doesn't want to deal with potentially messy refills. Similar to e-cig starter kits, where users simply discard their refill, or cartomizer, and replace it with a new one, pod mods are replaced by pre-filled vape pods that simply slot into place.

Brands to look out for: The two biggest contenders for pod mod victory are Von Erl and Vype.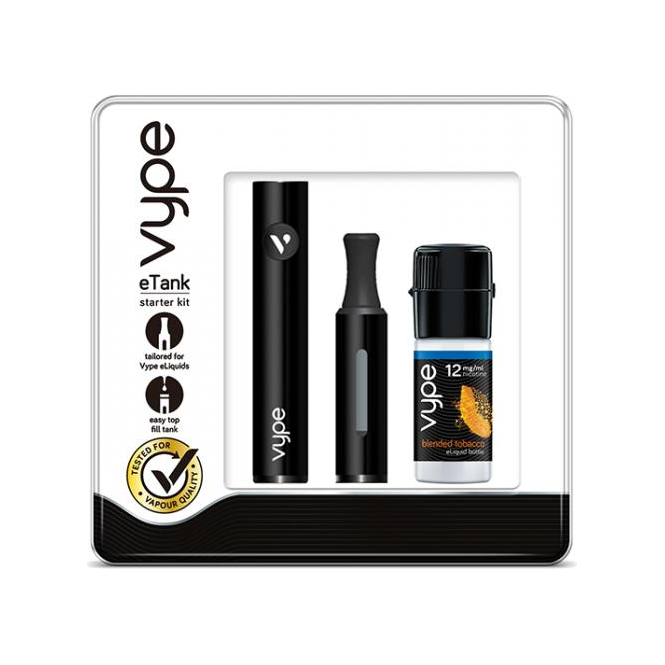 Vype is well known for its easy-to-use starter kits aimed at a beginner market. The Vype ePen will look and feel familiar to those used to a pen-style e-cigarette. But with conical sealed refills, you can swap between used refills on the go — meaning no more having to vape a full tank before swapping flavours or carrying multiple clearomizers.
The My. by Von Erl is their flagship device. This compact e-cigarette comes with a 1.5 Ohm coil, making it perfect for those who like to mouth-to-lung vape, similar to how you'd draw from a cigarette.
Could pod mods be the future of vaping? We expect to see more manufacturers adopting this trend as consumers increasingly seek more efficient, innovative ways to vape.
Increased Media Exposure
There's no doubt about it: vaping will be a big deal in 2017 — perhaps bigger than it's ever been before. We'll witness continued coverage as the TPD comes into full effect in May and as vaping continues to enter the mainstream. Documentaries including A Billion Lives and E-Cigarettes: Miracle or Menace? are just the start, aimed at shedding the light of truth on the vaping industry for those who continue to condemn it.

2017 will see some big changes in the e-cigarette industry, as those who vape adapt to new government limitations and retailers rush to jump on the newest trends. We've told you what we think 2017 will hold — so what about you?
Treat yourself to a king-size box mod e-cigarette today from Electric Tobacconist — before it's too late — and get a choice of free e-liquid on selected kits.