← Back
Put a Spring in Your Step with Vaping over Smoking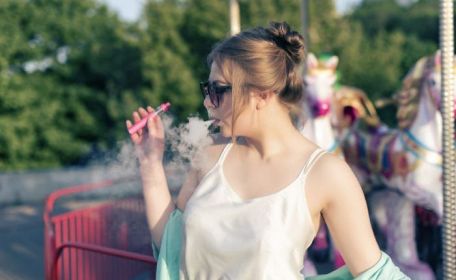 It's time to come out of winter hibernation and start living life to the full again, with your trusty vape kit by your side.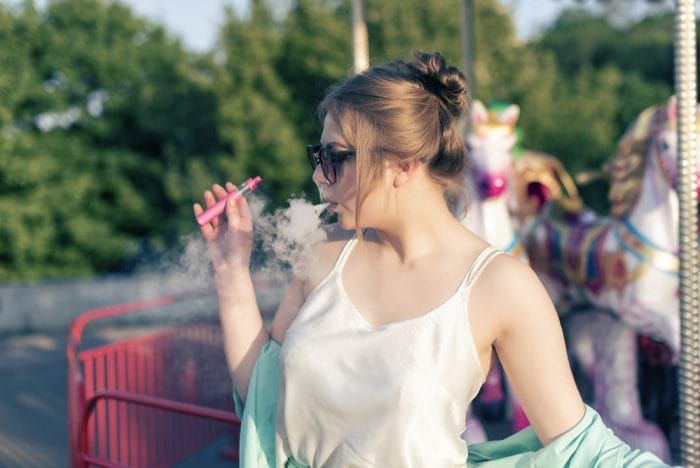 After a long, dreary and bitter winter, spring has finally arrived. All over the UK, people are casting off their layers of clothing and getting out and about as the weather finally starts to warm up. It's a time of heightened outdoor activities and also to a chance to rid the months of hibernation and excess by getting fit and healthy for the summer days ahead.
At this time of year, many people are continuing their ongoing battle with smoking, however. Perhaps it's an extension of their New Year resolution to give up for good, and they have long since faltered along the way. The dark days of winter don't especially inspire anyone to do all that much, and given the huge effort and willpower that's required to kick the unhealthy habit of smoking, it's no wonder so many people fail.
However, as the latest vaping news will tell you, vaping offers one of the real success methods for giving up tobacco for good. It's not just us saying it, but almost all the UK's health authorities, from the
NHS
to
Public Health England
and even the
Royal College of Physicians
. They're all now saying that if you want to stop smoking, you'll most likely succeed by switching to vaping instead. It's because you'll still get the nicotine you want —
which isn't especially harmful
— but not the thousands of toxic and carcinogenic chemicals that come with burning tobacco.
Giving Up Smoking: What Happens?
Giving up cigarettes is a two-pronged assault on the body. For one that's used to a regular infusion of nicotine, the addictive substance in tobacco, there's the physical shock of no longer having any, as well as the mental trauma of dealing with the effects.
These can range
from crippling headaches to nausea, insomnia, anxiety and much more.
This is why going "cold turkey" and suddenly quitting smoking is so incredibly hard to do — and the reason that so many people fail. The symptoms of nicotine withdrawal are just too hard to take and they're cured by lighting up again. Usual cessation methods such as nicotine gums, sprays and various therapies, such as hypnotherapy, don't seem to help all that much in the giving-up war.
But the good news is that once you stop smoking, your body
starts to recover almost instantly
from the toxic assault of cigarette smoke. After a mere 20 minutes, your blood pressure returns to a normal level, instead of being elevated, and you'll feel your extremities — your hands and feet — start to warm up, due to improved circulation. From there on, it only gets better, especially with a drastic cut in the amount of oxygen-sapping carbon dioxide in the blood.
Back to Life
People who manage to stop smoking typically report
vastly elevated levels of energy
and a more positive outlook on life. Again, this is a combination of physical and mental improvements, and many ex-smokers feel they're ready to take on life again with renewed vigour — just what you want when spring comes around and everything starts to blossom once more.
But the war on tobacco is far from won. In the UK, it's estimated there are around
7.6 million smokers
, but the rates of smoking
have been falling in recent years
thanks to such innovations as the e-cigarette. Vaping is now widely considered a far healthier option compared to smoking and one that has
little if any downsides
.
Plus, you'll save tons of cash when you make the change from smoking to vaping. That gives you loads more to spend on summer holidays, when, finally free from tobacco, you'll be all the happier, healthier and wealthier.
Get up to date on the latest vaping news and developments by keeping an eye on the Electric Tobacconist's popular blog. Of course, don't forget to check out our great range of e-cigarettes and e-liquids from the UK's favourite online vape store — with free delivery on orders over £10!