← Back
VApril Helping to Drive UK to a Smoke-Free Nation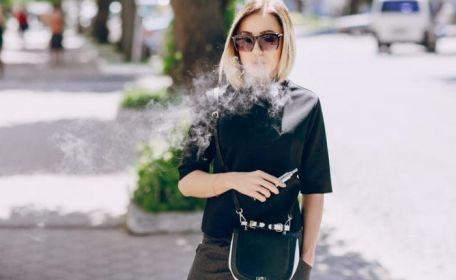 All over the UK during VApril, people were giving up smoking by vaping instead.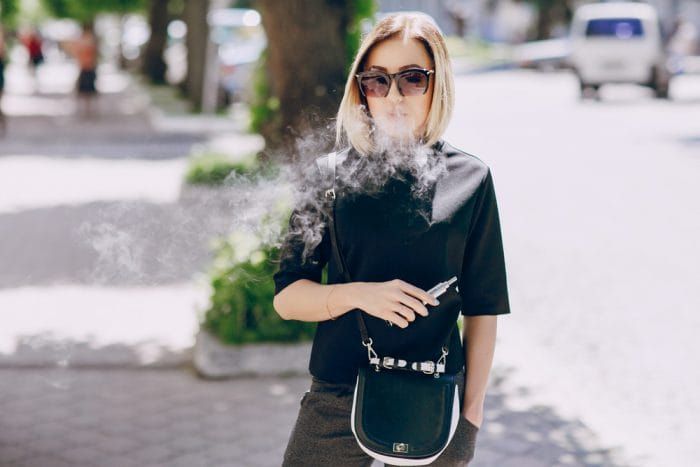 VApril
, by all accounts, was a roaring success. The first ever vaping awareness and education month was designed to give a boost to the booming e-cigarette sector and spread the word that vaping is far healthier than smoking — and one of the best ways of kicking the unhealthy habit for good.
Organised by the UK Vaping Industry Association (UKVIA), a group of vaping manufacturers, distributors and retailers (of which Electric Tobacconist is a member), VApril was fronted by high-profile TV medic Dr Christian Jessen. He
said
he decided to get involved in the campaign because many smokers had not even tried vaping as a way to give up smoking.
Jessen said: "as a doctor, it's disappointing to hear that an estimated 40% of smokers still haven't even tried vaping. VApril is all about changing this picture by helping more cigarette users to make a successful and permanent switchover". Throughout the month, Dr Christian was getting the vaping message out on TV,
social media
and just about anywhere else he could. It's wonderful to see a respected and well-known figure taking up what really is a public health matter, and here at Electric Tobacconist, we fully support Dr Christian and the wider VApril campaign.
VApril in 3 Steps
VApril was designed to be clear and offer an easy way for people to start vaping. It was built around a 3-Step Challenge that smokers could take to get off tobacco for good:
Step 1: Masterclass
VApril ran masterclasses at vaping stores around the UK during the month. People simply stopped by a participating vape store and got a free introduction to the kinds of vaping devices available today, as well as all the various e-liquid flavors that go with them. They also got advice about what was best for them, as a smoker and depending on how much they smoked.
Step 2: Guide
VApril offered a free six-page guide, called
'Vape to break the smoking habit'
, that could be
downloaded from the VApril website
. It showed how smokers could easily transition to vaping and explained differing nicotine strengths in e-liquids, as well as vaping devices and what they're made up of.
Step 3: Social
Those taking part in the VApril challenge to give up smoking by using e-cigarettes instead were encouraged to share their experiences on social media, using
#VApril
and
#Vaprilchallenge
.
"Still More to Do"
UKVIA director John Dunne said VApril was the biggest campaign of its type ever run by the UK vaping sector and demonstrated how far the industry had come in what amounts to a relatively short time. But he said there was still a lot of work to do to convince smokers of the health benefits of switching to e-cigarettes instead.  
"The challenge for the industry, government and the public health community is to get across the message that e-cigarettes are a very small risk compared to smoking and that nearly 3  million smokers are now vaping, with a significant number having switched over altogether,"
he said
. Dunne added that VApril was designed "VApril aims to be the starting point for more smokers to quit their habit."
Also a first for the UKVIA in April was an
inaugural industry vaping forum
it held for vape manufacturers, distributors and retailers in London. With a theme of "Going for Growth", the one-day gathering of leading vaping firms examined ways for the sector to maximise its potential and, in doing so, benefit vape firms, public health and the wider economy. This, it is hoped, would be due to people becoming healthier as a result of giving up smoking and take fewer sick days from work or burden the NHS with smoking-related illnesses.
#VApril Views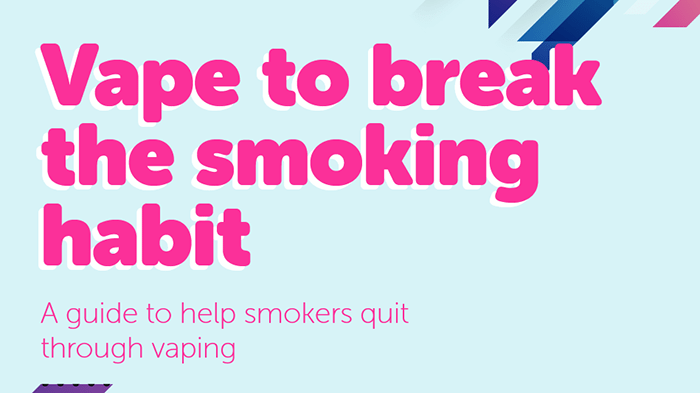 Here's what people were saying about #VApril:
Day 5 of #VApril doing really well so far, I used to smoke 20 a day, but I'm finding it easy enough, no bad cravings and I've saved €61 so far! pic.twitter.com/eoFrZtSBmr

— Rachel.Ashley (@RachelA87371358) April 5, 2018
Day 8 of #VApril getting easier everyday, I've no interest in going back to cigarettes, I'm even finding the smell of cigarettes off putting, which makes quitting a lot easier. Looking forward to starting another cigarette free week tomorrow. @VapeBusinessIre

— Rachel.Ashley (@RachelA87371358) April 8, 2018
That's my favourite 'pretend to be staring into the middle distance' pose. And my favourite red jumper. All in one photo too! Good luck to all my #VaprilChallenge participants! https://t.co/iE9hDErgtW

— Dr Christian Jessen (@DoctorChristian) April 4, 2018
I bought a vaping device and some eliquid for a smoker friend of mine 3 months ago and they haven't smoked since. Fact! #VaprilChallenge #vapeingsaveslives #VApril

— Robert Sidebottom (@sidbob1504) April 4, 2018
If you're a first-time #vaper who's switched from smoking to #vaping for your #VaprilChallenge this month - here are some of the most user-friendly devices to start with! For more expert advise, a free guide and starter kit join a #Vapril Masterclass here: https://t.co/sB8a7mF0i3 pic.twitter.com/KWfocAkefu

— UKVIA (@Vaping_Industry) April 16, 2018
VApril may be over, the battle to give up smoking continues. If you'd like to try to kick the habit by vaping instead, consider one of our easy-to-use
e-cigarette starter kits
. You can order online now and we'll deliver for free if your order is over £10.