← Back
Variable Wattage and Voltage in E-Cigarettes: What's That All About?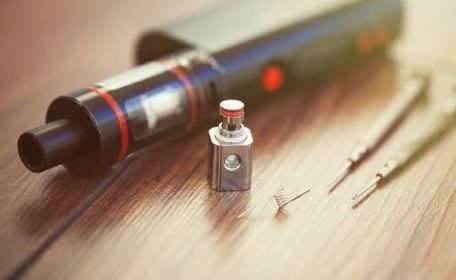 So you've grown tired of your electronic cigarette starter kit and are wondering "what's next?" You might have your eyes set on a box mod, but what do all these strange terms mean? Variable wattage, variable voltage, Ohms and resistance — what the hell's that all about? Fortunately, it's not as complicated as it seems.
When you enter the world of e-cigarettes, it can seem like there's a huge learning curve. Talk of mechanical mods and rebuildable dripping atomizers (RDAs) is enough to confuse any beginner. While building your own device has some huge advantages, you don't need to be a seasoned vaper with a huge amount of knowledge to take advantage of a more customised vaping experience. Varying the wattage and voltage in your device allows you to regulate the power, delivering better vapour production, taste and a vape that suits you.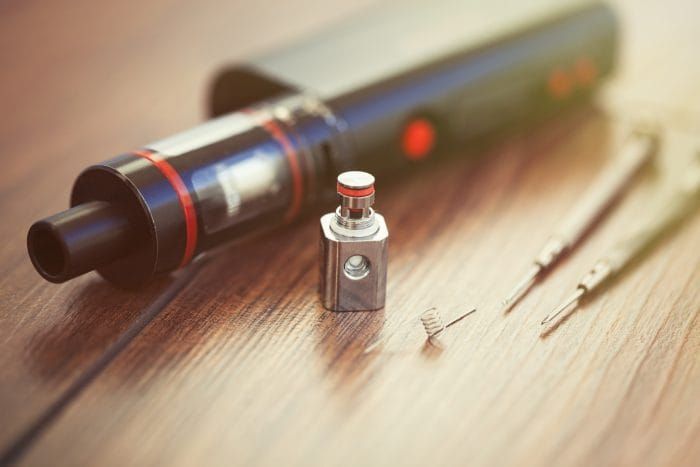 What is Variable Voltage and Wattage?
Depending on which device/s you've used before, the concept behind variable wattage (VW) and variable voltage (VV) may be more difficult to grasp, but it doesn't have to be.
Variable Voltage
All cig-a-likes and electronic cigarette starter kits use a standard 3.7v (volt) battery. If you've used a pen-style e-cigarette, you'll at least be familiar with the concept of filling your clearomizer (the clear tank that holds your e-liquid).
Voltage is the amount of power running through your device to the atomizer (the heating element, which heats the e-liquid and turns it into vapour). Knowing how voltage affects your vaping experience requires a basic understanding of resistance. Many advanced e-cigarette devices allow you to change the resistance of your atomizer. Resistance is measured in Ohms. A lower resistance will produce a more intense vapour cloud (and is therefore very popular with cloud chasers or those that enjoy sub-Ohm vaping). This can be combined with a higher power output (increased voltage) to deliver a warmer, more enjoyable taste.
One of the benefits of VV is that the vaper can alter the voltage to get a perfect hit. The settings you will use will depend on a variety of factors, including e-juice flavour, the PG:VG ratio, and even the brand you're using.
A lower voltage level will result in a cool, less flavourful vape. However, send too much power and you'll get a dry, unpleasant taste, where you're literally burning the e-liquid. In short, it'll taste like crap. When playing with variable voltage, it's always best to start low and gradually increase until you hit your sweet spot.
Variable Wattage
Variable Wattage (VW) takes the hassle out of manually adjusting the voltage by doing it for you. The difference between VW and VV can be compared to driving with an automatic transmission over a manual. While both give you a good drive, it all comes down to personal preference. With variable wattage, you can set how much power you want your e-cig to produce, and the device will intelligently adjust the voltage (the power going into your e-cigarette) to give you a perfect hit.
Some devices, such as the KangerTech UK TopBox Nano, have a temperature control feature in addition to VW. This allows you to set a temperature that the device will not exceed, preventing the coil from overheating and eliminating a dry hit.
So Which is Better for Your E-Cigarette?
Both Variable Wattage and Variable Voltage have their advantages. For vapers looking to improve their experience and have more control over their e-cigarette, a more advanced device is definitely the way to go. What's worth bearing in mind with VV e-cigs, though, is that different atomizers might not put out the same resistance. Without testing this every time you replace your atomizer (which can be impractical), you might be putting out more voltage than is required. This can end up burning the e-liquid and damaging the atomizer, creating a hot, unpleasant taste. Even if you think you've found the perfect voltage level for a particular e-liquid-atomizer combo, you might find you have to fiddle with the settings regularly.
Should You Invest in an Advanced E-Cigarette?
Opting for a variable device right off the bat is a bad idea if you've never vaped before. These e-cigarettes deliver a more customisable experience and are more expensive than electronic cigarette starter kits. You'll probably find that a starter kit will give you what you need until you decide that vaping is for you and want to invest in a more advanced piece of kit.
Mechanical devices (such as rebuildables) should only be in the hands of experienced vapers who know how to safeguard against potential hazards. These include overheating the battery, which could cause an explosion, or delivering more power than the device can handle.
Fortunately, e-cigarette technology has come a long way in recent years, meaning in a lot of cases, the mod will do the hard work for you. Advanced safety features, such as circuit and battery protection, prevent the device from overheating and delivering an unsafe experience. If your electronic cigarette starter kit leaves more to be desired and you're looking for something a little more advanced, a mod with changeable settings could be for you.
With your new knowledge, you'll be able to find an e-cigarette that delivers a vape with a perfect mix of taste and vapour production. With the most popular e-cig brands, such as Innokin, Vapouriz and Kangertech UK producing mods, you'll be like a kid in a sweet shop. All you need to do is pick an e-cigarette, and you're off.
Buy your advanced e-cigarette from Electric Tobacconist before 4pm today and get same-day despatch. Electric Tobacconist stocks the most popular e-cig brands — so the choice is entirely yours.