← Back
What Makes a Great Vape Shop? An Essential Guide for Vapers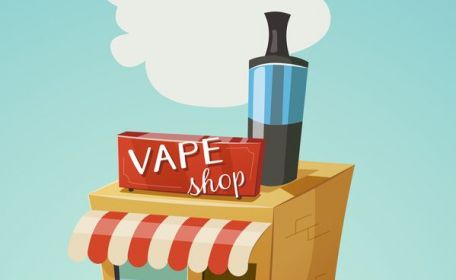 When it comes to considering vape shops, what should you be looking for? Whether you opt to shop online or in-store, it can be difficult to tell if they're able to offer a service tailored to your needs. Here's everything you should consider before buying.
The e-cigarette industry has grown rapidly in recent years. Sales of cigarettes continue to decline, while e-cigarette sales are on the up. More and more people are turning to e-cigs to kick the deadly habit, resulting in vaping sales in the UK increasing by 75% to £459 million. And this is only set to grow, with global sales forecast to increase past the $15 billion mark in 2019.
The result of this has been the appearance of vape shops popping up everywhere. Brick and mortar shops stand in high streets amongst popular retailers and e-cigarettes are increasingly available to buy online. But when it comes to finding the perfect vape shop, what should you be looking out for?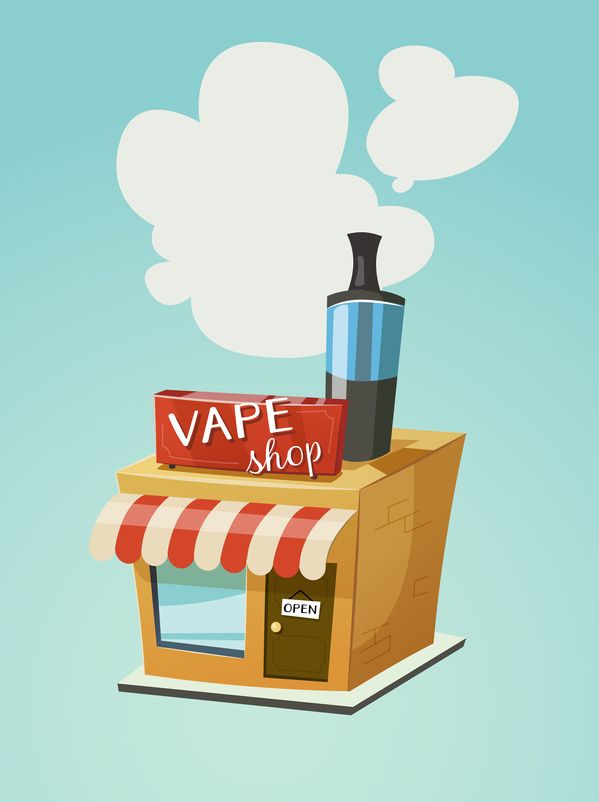 What's the Price?
Of course, you shouldn't be buying any vaping product, whether it's an e-cig or juice, just because it's cheap. If you ever come across clear, unlabelled bottles, this should flag warning signs. The most successful e-juice manufacturers (such as those that we work with at Electric Tobacconist) have built a reputation on producing high-quality products. This involves sticking to an e-liquid formula which contains just a few ingredients. These are propylene glycol and vegetable glycerin (which affect the thickness and taste of your vape, the throat hit you'll get and the vapour your e-cig produces), as well as nicotine and natural flavourings.
Cheap ingredients will produce a bad flavour and, without proper labelling, you won't know exactly what ingredients you're vaporizing — nor will you know if the e-liquid was made in a regulated laboratory or in someone's garage. Low-quality liquids can typically be identified by an unpleasant chemical smell or taste, and a dry or scratchy throat.
The best way to avoid cheap e-liquids is to buy from a reputable e-cigarette retailer that stocks trusted brands of e-cigarettes and e-liquids. This doesn't mean that all cheap e-liquids are bad — and there's nothing wrong with getting a good deal. Online retailers will typically sell their products at a more competitive rate as they don't have as many overheads (rent/lease and space) as brick and mortar shops, but that doesn't mean they can't provide the same quality. At Electric Tobacconist, we only stock products of the highest quality.
Is There a Lot of Variety?
It almost goes without saying that vape shops should offer plenty of variety. You want to feel like a kid in a sweet shop, marvelling at the devices and flavours on offer. The best vape shops will have a wide range of knowledge of all the brands of e-cigarettes they stock and on hand to recommend the best device for you.
Catering to You
The vaping community is made up of an array of individuals from all walks of life. It's crucial that your vape shop of choice caters to your needs.
Starter Kits
If you've never vaped before, an e-cigarette starter kit makes a great piece of kit for smoking cessation. These are available in a cig-a-like form to resemble a traditional cigarette, or as pen vaporizers that offer more control, choice and improved battery life. E-cigarette starter kits are available from the largest e-cigarette manufacturers, including Vype, Von Erl and Gamucci.
Box Mods
If you're looking to advance from a starter kit, a box mod e-cigarette is the next step. Most vapers who try a beginner vapourizer or cig-a-like and decide that vaping is for them later find that their current kit doesn't satisfy them anymore. Box mods offer a greater degree of versatility and customization, allowing for a deeper throat hit or increased vapour.
Box mods originated in the homes of vape enthusiasts unsatisfied with the power, performance and battery life of first generation (beginner) e-cigarettes. E-cig manufacturers, noticing this trend, began to make their own, safer versions of the mod, many of which have become household names.
Box mods are a considerable step up from starter kits, allowing vapers to experiment with low-resistance coils, temperature control and variable wattage and voltage, all to produce a more intense taste and thicker vape. This can also prevent the burnt, unpleasant taste caused by burnt atomizers and e-liquid.
Are Vape Shops Committed to the Community?
What separates a good vape shop from a great vape shop? A great vape shop knows what's happening in the industry. They're up to date with the latest developments and are passionate enough about vaping to share their opinions and expertise, educating others about what e-cigarettes will suit them and how to use them.
At Electric Tobacconist, we do this through these posts. We provide commentary on the latest government rulings, helpful tips and advice to beginner and experienced vapers alike, and openly support causes that encourage our customers to "vape on!" Does your vape shop do the same?
Browse our entire selection of brands of e-cigarettes, from Apollo through to Vype, at Electric Tobacconist. Spend over £10 and you'll get free delivery!