← Back
VApril 2023: The Benefits of Vaping & How To Get Started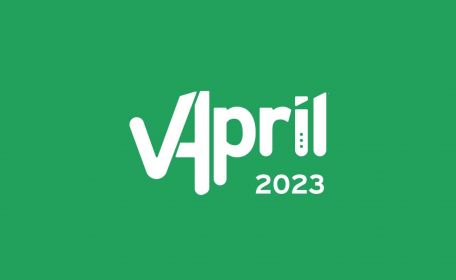 About VApril
VApril is an annual incentive introduced by the UK Vaping Industry Association (UKVIA), created for smokers looking to switch. This campaign strives to educate people about the advantages of vaping as a smoking alternative and helps smokers quit. One way this is incorporated is by informing smokers about the different factors involved with vaping, such as the various types of e-liquids and device kits so that they can finetune their vaping journey to suit their needs.
Contents
Why Should I Switch To Vaping?
According to numerous studies, experts have concluded that vaping is significantly less harmful than smoking, with some research proving it to be a whopping 95% less harmful - impressive! As a result, vaping exposes users to lesser toxins and at fewer levels than cigarettes. The toxins found in cigarette smoke can cause cancer, lung disease, heart attacks and strokes.
A common misconception of vaping is that it causes 'popcorn lung' - this is a myth and is entirely false. Whilst the healthiest avenue to go down is not to smoke or vape at all, vaping is the better option to satisfy those cravings if you need a quick nicotine fix. Two of the most harmful and carcinogenic substances found in tobacco smoke are tar and carbon monoxide - vaping eliminates these substances and poses only a tiny fraction of the risks of smoking.
Vaping is also so much more versatile than smoking. You can experiment with many different e-liquid flavours, and so many devices cater to different needs. So, for example, you can get vape kits that are used primarily for producing dense clouds - these tend to be more complex and possess a lot of adjustable features - and you can get pod mod kits that are created for user convenience - these have fewer features and are designed for easy use.
What Is The Best Device For Me?
This depends on what you are using the device for; however, thanks to ever-growing technology within the vaping community, there is so much versatility that vapers can benefit from, catering to all types of preferences. Here is a quick guide on the different devices that you can opt for and what purposes they serve:
Cigalike Models
Are you looking for something as close to cigarettes as possible? Then, a cigalike kit might appeal to you much more than a standard vape pen.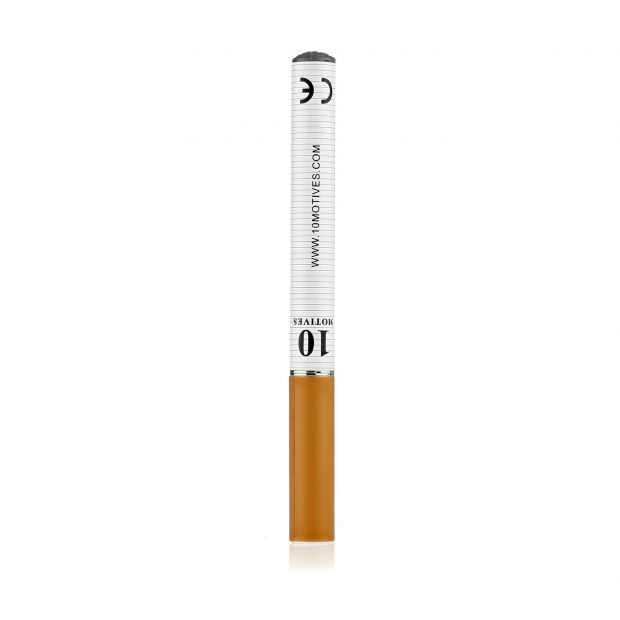 Cigalike models are varieties of e-cigarette devices that resemble the look and feel of a traditional cigarette. However, no refilling or e-liquid is involved in these device types as they use cartomizers (refills), which are prefilled with juice and have a screw mechanism that connects them to the battery. Cigalike models are the most common starting place for newly converted vapers due to the experience being very familiar, the cost-efficiency and the simplicity of use.
An example of a cigarette-style kit is the 10 Motives Starter Kit which uses replaceable refills and batteries. The refills are available in various strengths and flavours, allowing vapers to customise their experience. Shop our entire cigalike range here.
Pod Mod Systems
Prefilled Pod Mods
If you're a new user and aren't as familiar with the basics of vaping, a prefilled pod mod system might be the most suitable device for you whilst you're still learning more about e-cigarettes.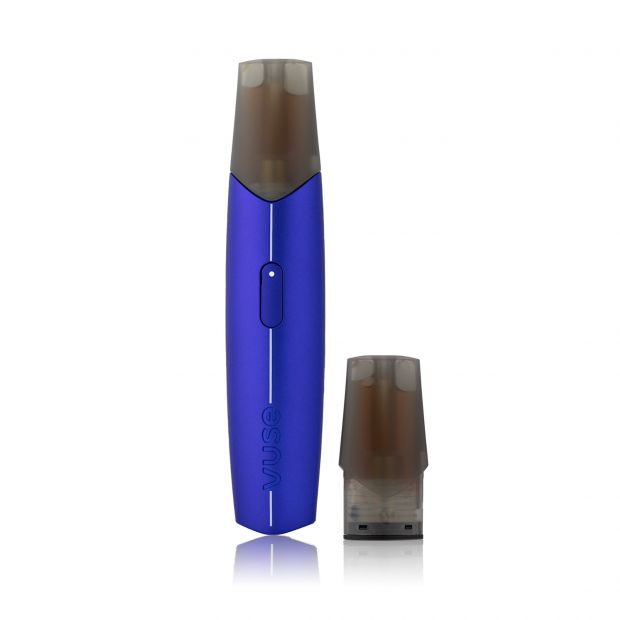 Prefilled pod kits, also known as closed pod systems, are batteries that use pods that come prefilled with e-liquid. This usually involves a range of flavours and nicotine strengths you can experiment with. Closed pod kits are also straightforward to assemble and use, and the pods connect to the battery via a secure magnetic connection - you can change flavours and strengths with just a simple click!
An excellent example of a closed pod mod device would be the Vuse ePen device which offers an extensive collection of different ePen pod flavours that range from tobacco and menthol to sweet bakery treats and fruit cocktails - you'll come across a taste that you vibe with most. In addition, the nicotine strengths available range from as low as nicotine free to as high as 18mg - this prompts users to decrease their nicotine intake over some time if that is something they intend to do.
Refillable Pod Mods
Refillable pod kits, or open pod systems, are a level up from prefilled pod mods as they require slightly more user experience.
Refillable pod systems are the same as closed pod mods and bear the same compact build; however, you can fill the pod with your own e-liquid flavours. Most use pods with built-in coils, so when this depletes, you can replace the whole pod, while some use replaceable coils, which allows you to further customise your draw based on your preferences.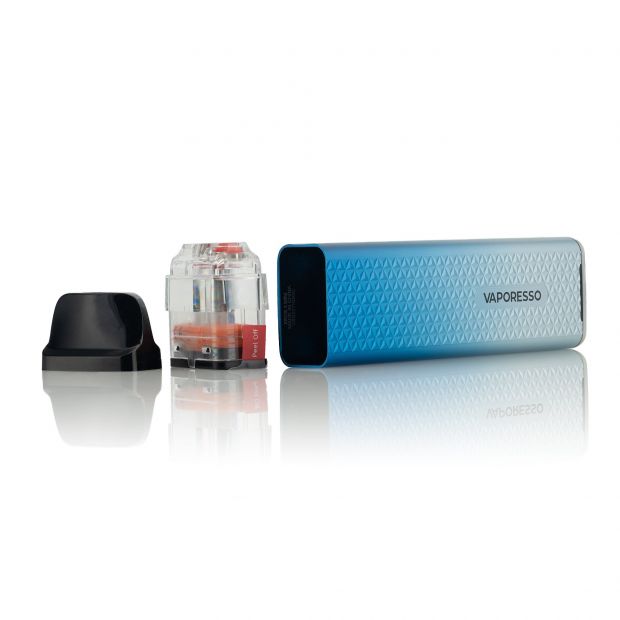 A great example of a refillable pod mod that uses built-in coils would be the Vaporesso XROS 3 Mini. This device works well with 50/50 nicotine salt e-liquids; when the coil burns out, you replace the whole pod.
Another example of a pod mod device that uses replaceable coils would be the UWELL Caliburn G, which allows you to replace the coils once depleted. Still, you can keep the same pod for as long as you want until it's damaged or you feel it would be beneficial to swap it out for a new one.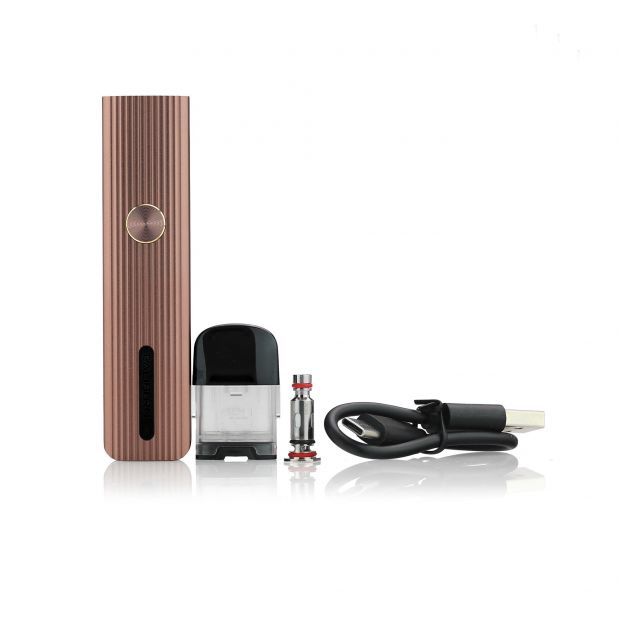 Thanks to innovative technology within the vaping industry, you can also get refillable pod kits that use both aforementioned pods. A brilliant example would be the VOOPOO Argus P1 kit, which allows you to use either empty pods or pods with coils built into them.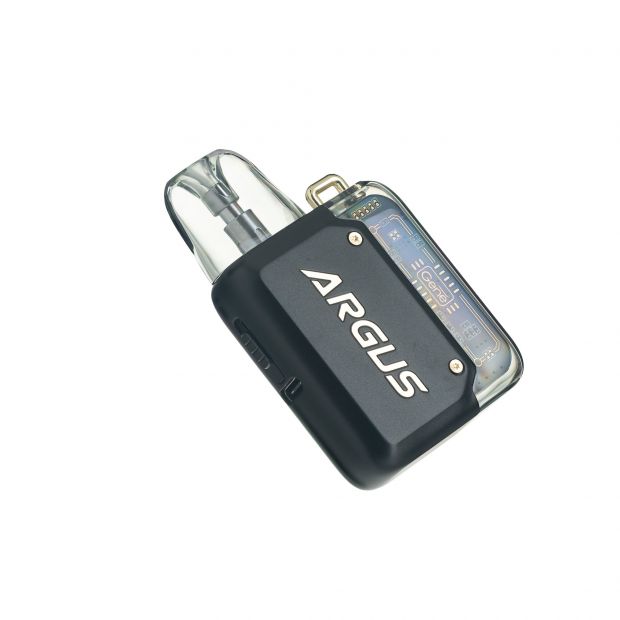 Vape Pens
Tank-Style Kits
A tank-style kit is a much more conventional variety of vape device which uses 510 threaded screw-on tanks instead of pods that click into place. They tend to have larger batteries and more customisable features than a regular pod mod, allowing you to vape on the go and finetune your draw even more.
The tanks are much more sturdy than pods as they are made of glass and metal; therefore, they only need to be replaced if damaged. Only the coils need to be replaced regularly, depending on how long you can maintain them before they burn out. The best type of e-liquid to use with these devices is a 50/50 nicotine salt, hybrid or freebase formula (whatever your preferences are on the nicotine formulation). Some tank-style vape pens also allow you to adjust the airflow, enabling you to control the amount of air that flows through the coil - this is designed to make the experience as familiar as possible while switching to vaping.
A great tank-style model would be the Innokin Endura T18 II which is well known for its large battery capacity that can see you through the day and its adjustable airflow and wattage settings.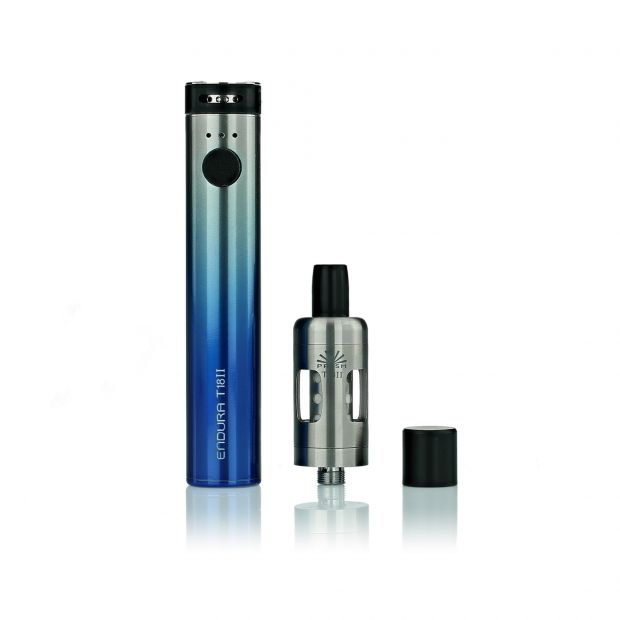 Clearomizer Style Kits
Clearomizer models are a much more old-fashioned style of vape pens, mainly utilising ego-threaded tanks (some have a 510 thread). You can use the ego-threaded vapes with many brands of clearomizers/batteries. They all look relatively similar, maintaining a sleek, narrow and pen-like shape that doesn't take up too much space in your bag.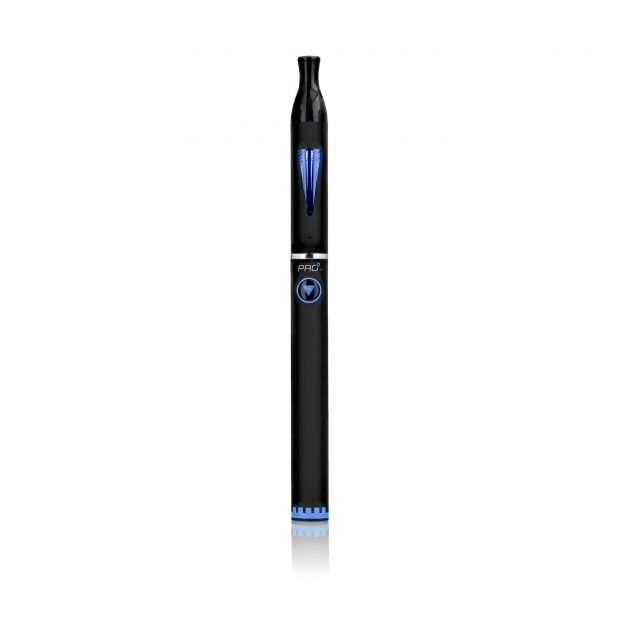 These devices are pretty simple to use. There are no adjustable settings to mess around with, merely fill your clearomizer up and screw it onto your battery, allow it to prime and then you can begin vaping by pressing the power button and inhaling. On the other hand, kits like the Blu Pro use clearomizers with a built-in coil, so when you get a burnt taste, you have to replace the whole clearomizer. On the other hand, you also have devices that allow you to change the coil, such as the Vapouriz Fuse.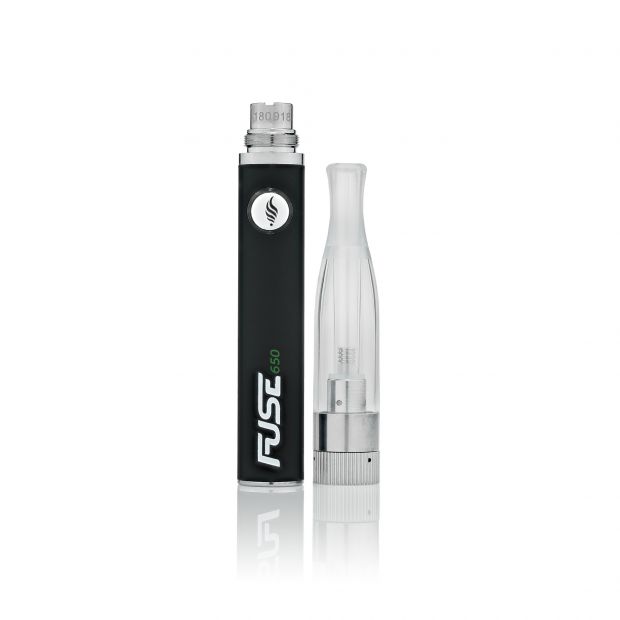 Sub-ohm Devices
Most vapers don't start their journey with a sub-ohm kit but can move onto this device in time. Sub-ohm vapes use coils with a resistance of under 1 ohm, resulting in denser, warmer vapour clouds and intense flavour.
These kits have a tremendous battery capacity as much power is needed to produce a big vape cloud and intense flavour. The low resistance of the coil, which essentially makes the device 'sub-ohm', uses up a lot of battery power too. Furthermore, they come with many features, such as adjustable wattage, airflow control, etc. This can intimidate new vapers who are still becoming familiar with the basics, as there can be a lot of factors to consider when sub-ohm vaping. However, once you are more experienced, it can be pretty fun to experiment with these types of kits.
A great example of a sub-ohm device is the Innokin Adept Zlide, which houses a shocking 3000mAh battery!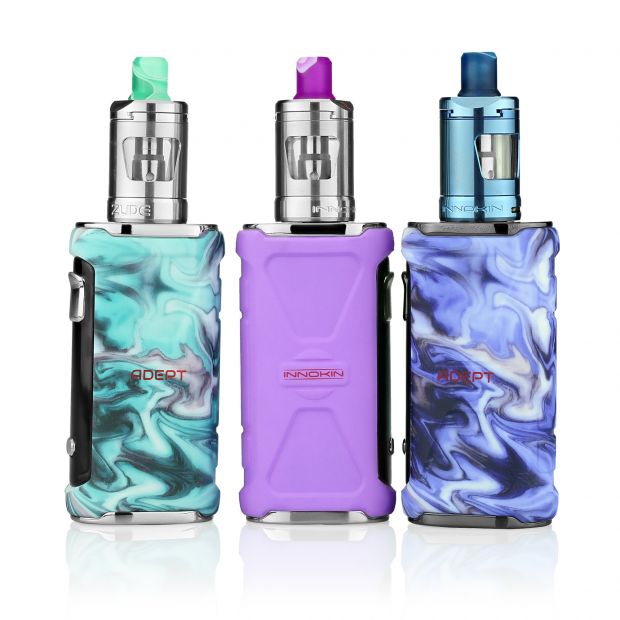 What Is The Best E-liquid For Me?
I can't stress enough how many different e-liquids exist in the market. An extensive range of different strengths, flavours and compositions prove that any new vaper can find the best e-liquid suited for their needs. Selecting the right e-liquid for you can be tricky if you're new to vaping; much of it is trial and error. It is down to personal preference, but it can also depend on your previous cigarette smoking habits. Below is a further explanation of all the different varieties of e-juice and how to go about choosing the right one:
Flavours
Most assume that if you're quitting cigarettes, it makes sense to start with a tobacco or menthol flavour. This can be the best option for some newly converted vapers; however, it's important to remember that some, if not most, ex-smokers don't smoke for the taste. Therefore, I always recommend branching out and giving other flavours, such as desserts and fruits, a chance. For instance, if you know you love strawberries, you might get along better with strawberry-flavoured juice than caramel tobacco.
In my personal experience, I went with the trial-and-error option and tried a lot of different flavours and brands before coming across my absolute favourite (IVG Frozen Cherries). This is the only e-liquid I use, as no other compares! In addition, switching flavours often and experimenting with them increases the likelihood of you finding one that you gel with most, encouraging you to continue using your vape instead of picking up the cigarettes.
Nicotine Strengths
Opting for the correct nicotine strength is a vital part of vaping. There is always an extensive range of nicotine strengths you can choose from, so you can roughly match your e-liquid to your general nicotine intake. Vapers tend to refer to the following guide when starting:
Light smokers that smoke a few cigarettes daily or social smoke would be better suited to a 3mg e-liquid. If smoking was more of a physical habit for you, then a nicotine-free e-liquid might be something to consider.
A 6mg e-liquid is best for those who smoke approximately 5-10 cigarettes daily.
Moderate smokers (10-20 cigarettes daily) would get along better with a medium strength of 10-12mg.
Heavy smokers who smoke more than a 20-deck a day are best suited to high strengths of 16-20mg.
There's always space to increase or decrease your nicotine strength if you aren't satisfied with the nicotine intake or if it's too much. Most heavy smokers tend to go for the higher strengths to lessen their nicotine intake over time until they can eventually vape the lowest milligram (maybe even nicotine free). This isn't a general rule - your journey doesn't have to be the same if you don't want it to be!
Composition & Formulation
E-liquid composition can be quite confusing to vapers. Simply put, the higher the PG (propylene glycol), the thinner your e-liquid is; the higher the VG (vegetable glycerine), the thicker your e-liquid is. You may ask why this matters, so allow me to explain.
E-liquids are made primarily out of propylene glycol and vegetable glycerine. With high VG e-liquids, the juice tends to be much thicker, resulting in a smoother and denser vaping experience - unlike a cigarette hit. In addition, VG e-liquids have a much sweeter flavour, which some vapers prefer. With this being said, the best type of kit to use with this variety of e-liquid is a sub-ohm kit, as both these components are for producing giant plumes of vapour.
Propylene glycol, or PG e-liquid, is much thinner than VG. Thanks to this, they carry flavour much more efficiently as it is a flavourless and odourless ingredient. This results in a quicker flavour delivery and a more intense throat hit, similar to the sensation of smoking a traditional cigarette. These e-liquid types are better suited to regular vaping than VG juice, so they are more appropriate for use with a standard vape kit.
You can also get balanced e-liquids with a 50/50 blend of PG and VG - these are substantially more common as they perfectly balance the natural and chemical and can be used in almost any vape device.
Regarding formulation, there are three main categories of e-liquids: nicotine salts, freebase juices, and hybrid juices. Nicotine salts are found in the leaves of tobacco plants, which deliver a faster-acting rush of nicotine, and a much smoother throat hit. As a result, you achieve that cigarette-like rush without the overall harshness. Nicotine salts have quickly become the most popular e-liquid type among most vapers, nearly overtaking freebase e-liquids.
Freebase is the purest form of nicotine and is made by adding ammonia to nicotine, which increases its potency and effectiveness. Freebase e-liquids provide a much harsher throat hit and are great for those who like their actual draw to mimic the sensation of a cigarette hit. As a result, they are the most common form of e-liquids within the vaping industry!
Finally, hybrid juices are just a fusion of both freebase and salts. They were introduced to the vaping industry after many users complained that nicotine salts are too smooth, whereas freebase juices are too harsh on the throat.
Summary
In the spirit of VApril and as a proud member of the UKVIA, we hope this guide helps educate smokers so that they switch to vaping!
References